Fluency Disorders Program
Our clinic offers comprehensive assessment and treatment for persons with fluency disorders such as stuttering or cluttering.
Young children under six years of age can receive individual family-centered therapy. This therapy focuses on facilitating the child's increased speech fluency while involving the family as partners in the therapy process.
School-age children can receive individual treatment sessions that focus on the following:
Overall Communication Needs (Skills)
ABC's of Stuttering
o Affective (Emotional) Needs
o Behavioral (Speech) Needs
o Cognitive (Problem Solving and Goal Setting) Needs
Environmental Needs (Home, School, Social, Other Activities)
A one-of-a-kind Fluency Camp for school-age children is held each summer at the clinic. Please see more information below.
Adolescents and adults can receive individual treatment sessions designed to meet their individual needs. Special emphasis is placed on assisting persons who stutter to approach stuttering with a broader perspective about themselves and the experience of stuttering. Therapy components consist of learning about stuttering, changing attitudes about stuttering, modifying speech and stuttering patterns, problem-solving and self-assessment. The eventual goal of therapy is to empower the person who stutters to reduce or eliminate communication barriers that impact their quality of life.
A training workshop for professionals wishing to specialize in the treatment of stuttering is also offered each summer in coordination with the Stuttering Foundation of America.
---
Summer Fluency Camp
2020 Schedule
July 6, 13 and 20 (Mondays): noon – 4 p.m.
July 10, 17 and 24 (Fridays): 9 a.m. – 4 p.m.
Celebrating 20 years
2020 marks the 20th year of Fluency Camp at our Clinic! This annual program is led by Brian Ray and Dennis Cairns, ASHA certified speech-language pathologists who specialize in working with children and adolescents with stuttering and other disorders of fluency.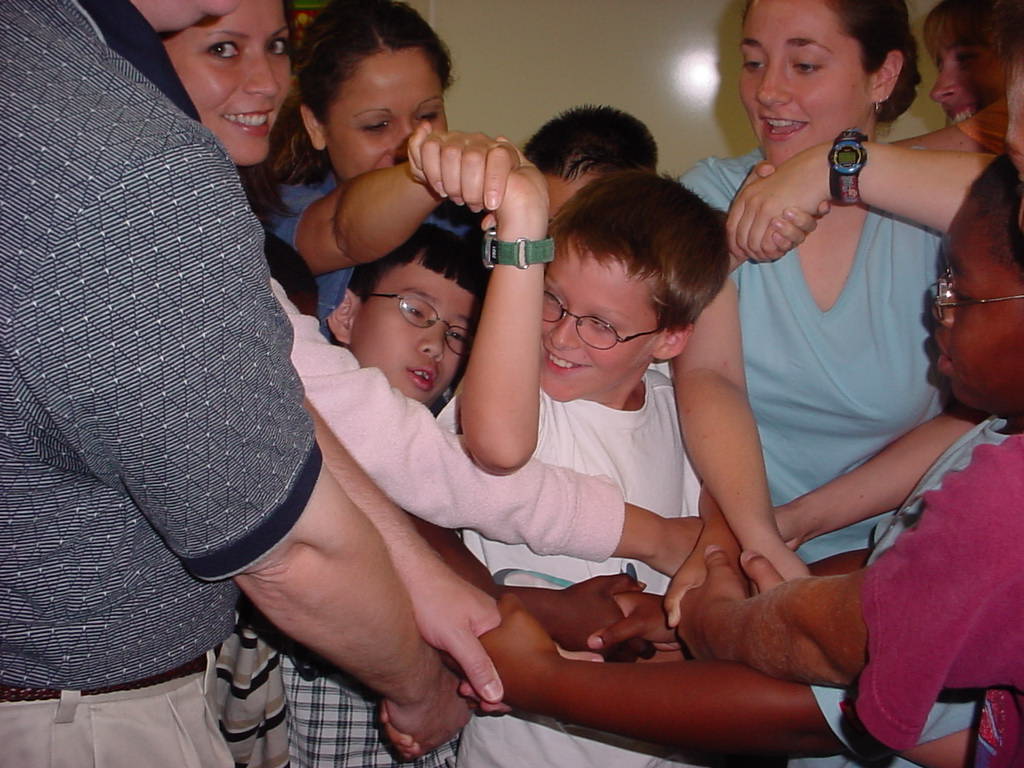 What is Fluency Camp?
Fluency camp is an alternative therapy model for school-age children who stutter. It may supplement therapy programs provided to children during the school year.
Who Should Attend?
Children who stutter and will be in fourth, fifth, sixth, or seventh grade in Fall 2020. Children entering the third grade will be considered on a case-by-case basis. Registration is limited to eight children.
What Will Campers Learn?
Students will complete a stuttering workbook. Activities will include:
Problem solving and setting goals
Learning stuttering facts and the role of thoughts and emotions
Identifying and changing unhelpful thoughts and beliefs
Using good communication skills
Developing strategies to address fear
Using strategies to address teasing and increasing self-advocacy
Changing moments of stuttering and/or smoothing speech
Interviewing adults who stutter
Role-playing/making videos for campers, SLPs and parents
Co-Directors: Brian Ray, MA, CCC-SLP, BCS-F and Dennis Cairns, MA, CCC-SLP
For more information, contact:
Brian Ray, MA, CCC-SLP, BCS-F
Clinical Professor
316-978-3289 or brian.ray@wichita.edu
To register for Fluency Camp, send this completed form to brian.ray@wichita.edu.
---
Additional Resources