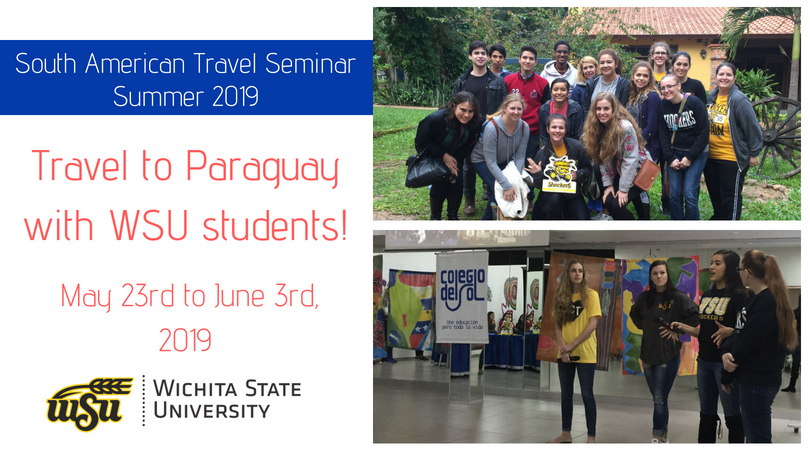 Apply for Scholarships up to $2,000 each for our 2019 WSU Travel Seminars!
Approximate Dates: May 23 to June 3, 2019
Approximate Program Cost: $2,200 per student
Deadline to Apply: November 1
Apply Early! Space is Limited!
Enroll in 1 or 3 credit hour course (LASI 398). Pay regular WSU tuition fees(not included in approximate program cost).
Highlights of the Program:
Learn from the locals


Learn about other cultures

One day visit to Argentina

Visit sites including museums and other places of interest

International service learning by volunteering in schools

City tours in Asunción and other cities in Paraguay
Lodging: In Paraguay, students will be with host families (at least one English-speaker per family & many have had children who have studied in the U.S.). Students may stay a couple nights in a hotel during city visits, which will be with shared rooms.
*Students do not need to speak any Spanish to go on this trip as we will have translators, however for those who are studying Spanish; this will be an excellent way to get full immersion in the language.
FAQs for the Travel Seminar
Itinerary Details
Application Form
Questions: Ann Burger
Ann.burger@wichita.edu
316-978-5374