Areas of Responsibility
Promoting fiscal responsibility within the University community by providing technical assistance and analysis in planning, administering and monitoring the budget process.
Preparing budget documents for use in monitoring and controlling the ongoing operations of the University so that revenues and expenditures remain within legislative appropriations and policies of the Kansas Board of Regents.
Preparing materials needed for acquisition of resources within the guidelines of the Kansas Board of Regents and the State of Kansas.
Processing of all personnel forms in conformity with the approved budget and position allocations.
Budget Development Cycle
The budget development process is a year-long process that includes multiple stages and several state agencies, including the Kansas Division of the Budget, Kansas Legislative Research Department, and the Kansas Board of Regents. In a traditional year, WSU's budget development cycle kicks-off in July with development of the state budget submission to the Kansas Division of the Budget, with the cycle ending in June with adoption and publication of the budget.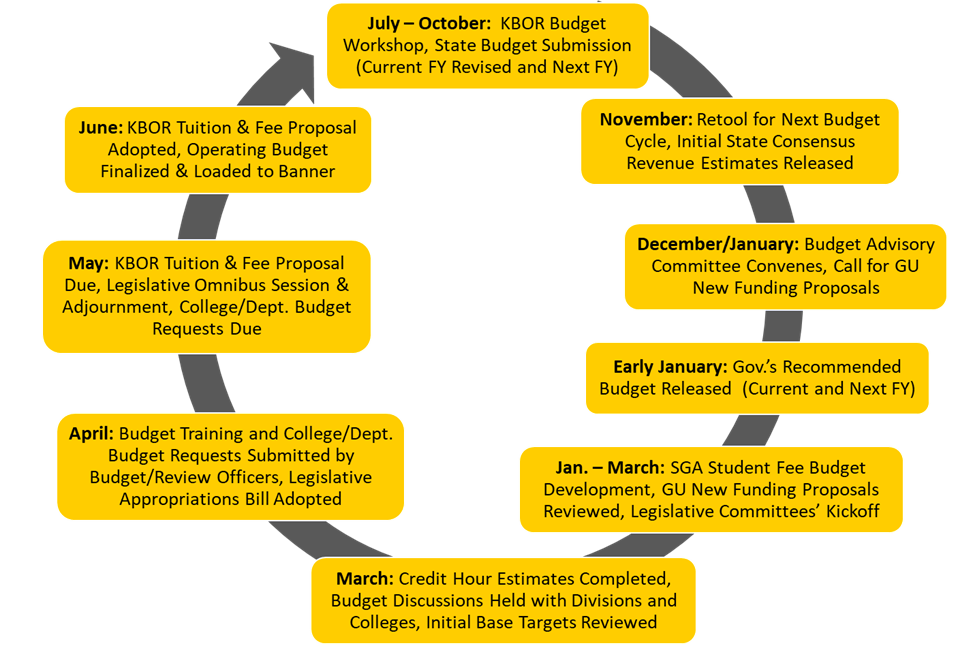 Key milestones outlined by month