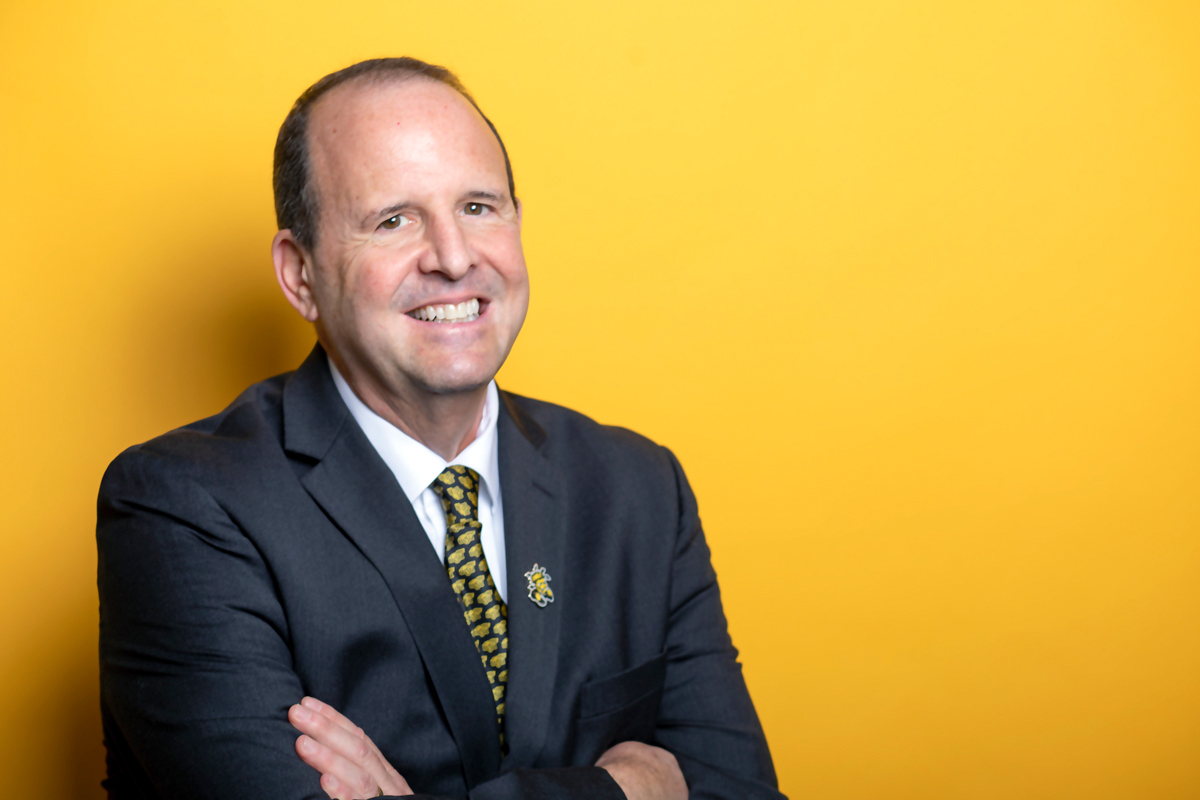 A Message from President Jay S. Golden
Hi, I'm Jay Golden and I am honored to be the new President of Wichita State. I want to thank the Kansas Board of Regents for their confidence in me and our shared vision of graduating more students on time, reducing student debt, increasing our research and making an even greater impact for the economy of both our region and this wonderful state. My wife Dina and I are happy to be a part of this great community. GO SHOCKS!
Jay S. Golden
President, Wichita State University
Learn more about President Golden
Ideas and Issues
WSU pursues a broadly scoped and ambitious trajectory to create meaningful change in the lives of its students and the communities it serves. Take a look at some of the president's focus areas as we move into 2020 and beyond.
VIDEO: Prioritizing the Student Experience
President Jay Golden speaks at the 16th meeting of the 62nd session of Wichita State's Student Government Association on Dec. 4, 2019.
Boards and Constituent Senates
The president is guided by the expertise and experience of hundreds of advisors and constituent leaders across campus.
Social Media Feeds