---
July 24, 2020
Wichita State team receives $1 million NSF award for navigation app that aids the visually impaired
By WSU Strategic Initiatives
---
Vinod Namboodiri, Wichita State University professor of electrical engineering and computer science, Nils Hakansson, professor of biomedical engineering, and a team of researchers from Kansas State University, Texas A&M, the Envision Research Institute and the City of Wichita recently received a three-year, $1.1 million grant from the National Science Foundation (NSF).
The award will fund the development of a navigation app to assist the blind and visually impaired. CityGuide, funded in part by the Shocker Innovation Corps, offers auxiliary location-based services by using wireless devices known as beacons to create a way for the blind or visually impaired to navigate inside buildings and outdoors – anywhere that GPS is not available for navigation.
"It is kind of a grand vision in some sense," Naboodiri said, "but it was motivated by people with disabilities who actually face more challenges with some of these situations."
The initial idea for CityGuide started in 2017. As he began to develop first phases of the concept, Namboodiri applied for a planning grant from NSF and received the initial funding to create a team to conduct testing and research.
"It took a while and required a lot of preliminary work," he said. "It requires showing that you have the right team. We built a collaborative group of people who are interested and conducted seminars on accessibility and assistive technology. It required a broad effort – not just on the technical side, but with bringing the community together."
Since 2017, the team has increased its knowledge on the needs of the visually impaired has come up with different features that would be helpful to develop in the app. For example, they are working with the City of Wichita to include features such as navigation to bus stops and notifications on when the next transit will arrive. The app will also assist during tornado and fire drills, helping the user find the best route to exit the building.
The team participated in the Shocker Innovation Corps program at Wichita State and believes the market and user information gained from the experience assisted them in receiving NSF funding.
"Getting seed funding is the challenge for most research," Namboodiri said. "Many times fundamental research ends up sitting in the lab. Somebody does it and then it dies there. NSF helped with some funding with planning grant to get the technical side moving while Shocker I-Corps allowed us to strategize the best way to get CityGuide to the market, creating a powerful 1-2 punch. The Shocker I-Corps program was really useful. It gave us the confidence to push a bit more."
To find out more about the Shocker Innovation Corps Program, visit www.shockericorps.org.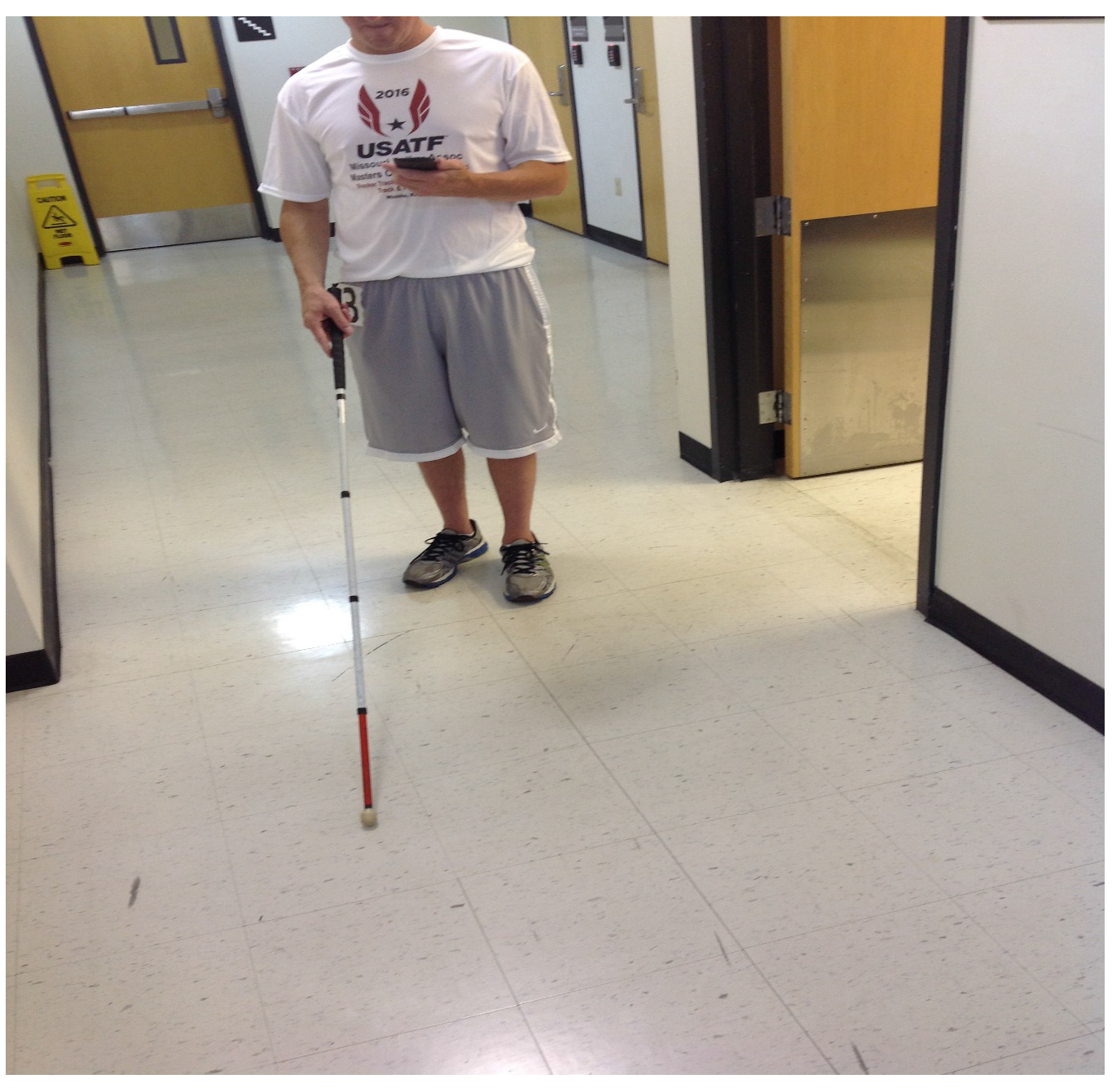 User utilizing the CityGuide application