NOW ACCEPTING APPLICATIONS FOR SPRING 2021 | DATES ARE TBD
Learn About the WSU Shocker I-Corps Program
Wichita State team receives $1 million NSF award for navigation app that aids the visually impaired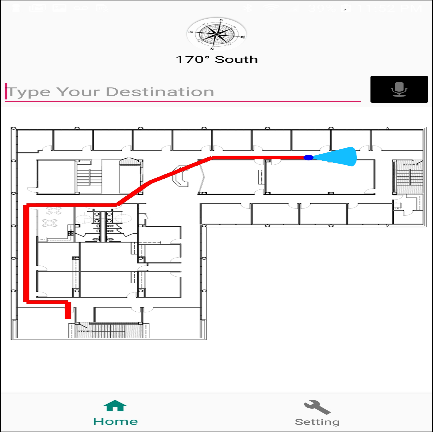 Vinod Namboodiri, Wichita State University professor of electrical engineering and computer science, Nils Hakansson, professor of biomedical engineering, and a team of researchers from Kansas State University, Texas A&M, the Envision Research Institute and the City of Wichita recently received a three-year, $1.1 million grant from the National Science Foundation (NSF).
The award will fund the development of a navigation app to assist the blind and visually impaired. CityGuide, funded in part by the Shocker Innovation Corps, offers auxiliary location-based services by using wireless devices known as beacons to create a way for the blind or visually impaired to navigate inside buildings and outdoors – anywhere that GPS is not available for navigation.
Wichita State University is a National Science Foundation (NSF) I-Corps site. The Shocker Innovation Corps nurtures and supports Wichita State entrepreneurial teams interested in transitioning their STEM[1] ideas, devices, processes or other intellectual activities into the marketplace in anticipation of profit.
Ideas/projects can originate from student work, research (funded or unfunded) and institutional/industrial projects. The topical focus of a project must be in a STEM area.
The program was very well built and offers great knowledge and tools to tackle very important and decisive aspects of a business
Jefferson Vieira
Shiver Solutions
Being at WSU and being a National Science Foundation program has helped us tremendously as far as showing people what we've been able to accomplish since we've started which adds even more credibility for us going forward and ultimately led to people trusting us to not only invest, but to partner with us as we developed our program.
Steven Werner
Lawn Buddy