Public Policy and Management Center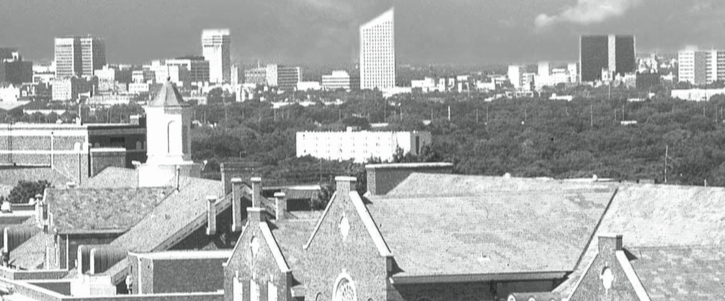 About
The Public Policy and Management Center (PPMC), is dedicated to advancing public good through:
Striving for excellence in all work
Advocating for the importance of diversity in people, thoughts and organizations
Providing ethical and neutral research
Empowering people and organizations
Respecting and balancing the complexity of multiple intergenerational, social, economic and community interests
Formerly the Center for Urban Studies, the Public Policy and Management Center continues a long-standing mission of applied research and community service. With more than 60 years of service and history, the Center has been responsible for advancing excellence in public service by developing people and organizations.
The Public Policy and Management Center at Wichita State University advances public good by strengthening people, organizations and communities. The PPMC provides expertise and support in Research and Evaluation, Talent and Professional Services and Community Development.
The Center accesses professional staff, faculty experts and graduate students across disciplines to assist public and nonprofit organizations and communities in Kansas and beyond, and is a department under the Wichita State University Division of Research Engagement and Economic Development.