Systemic Racism, Equity & Inclusion
Once more, light has been shed on the systemic racism in our country with the deaths of African Americans and the significant outcry across our nation and the world. At the Wichita State Public Policy and Management Center, we have given thought to how or what we can do to be part of the solution of change for equity and inclusion. We ask ourselves, "What is our role in helping organizations and communities address systemic racism, exclusion and inequity? How do we help move beyond words of outrage to actions of impact?" The short answer is we are not sure AND we are committed to figuring it out.
Here is where we are in the discussion: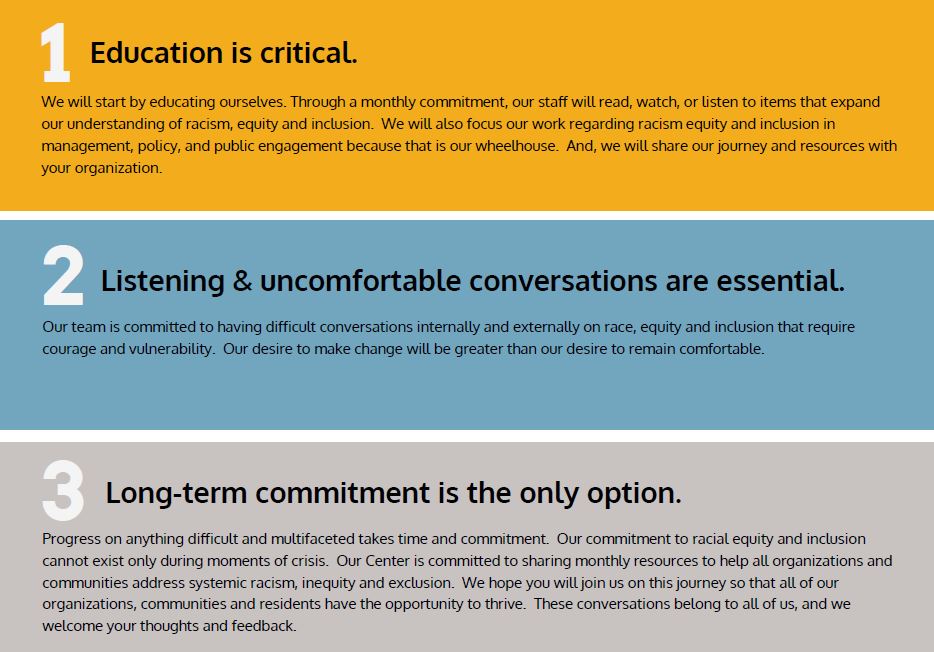 ---
Articles on Systemic Racism
From ICMA: Silence Is Complicity
From Equity in the Center: Awake to Woke to Work: Building A Race Equity Culture
---
Website Resources
From Dig Deep for Equity: Disruptive Equity Education Project
From Racial Equality Alliance: Government Alliance on Race and Equity
From National League of Cities: Race and Equity
---
If there is anything we can do to be of assistance to you or your organization during this time, please don't hesitate to reach out to us.