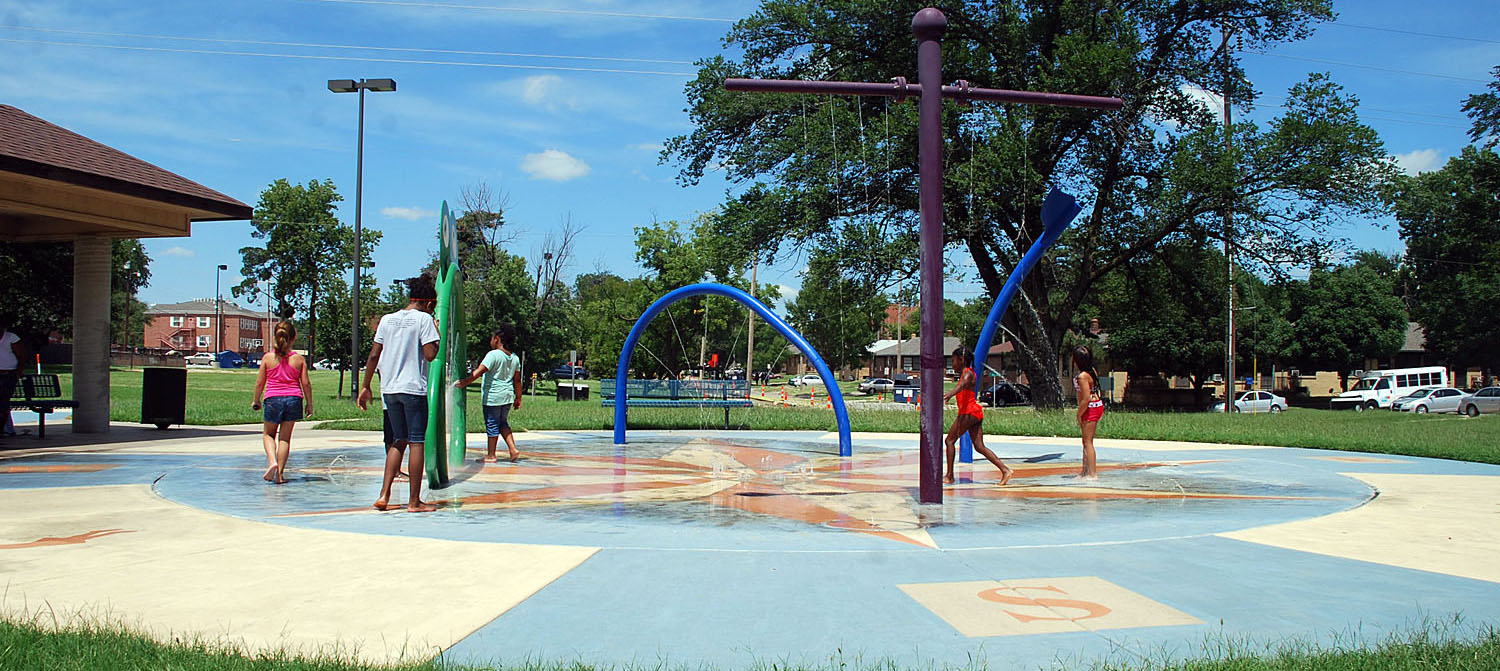 Wichita State University's Shocker Neighborhood Coalition (SNC) has worked alongside Fairmount neighborhood residents to build a healthy and active community south of the campus. In May 2015, the SNC received a grant from the Kansas Health Foundation to assist in community engagement of the Fairmount neighborhood.
Community liaison Darryl Carrington worked alongside community members to develop an identity for the neighborhood to rally around. This will be based not only on the rich history of the neighborhood, but also on the needs and wants of Fairmount residents.
Led by Mark Glaser, the university's Public Policy and Management Center, under the Division of Diversity and Community Engagement, conducted an in-depth survey of Fairmount residents which successfully defined community concerns and the community's dedication to addressing them. The survey had an incredible response rate, as nearly 400 residents completed it, and is energizing the collaboration between the university and neighborhood. Results from the survey will help the Community Engagement and Opportunity Office and the SNC better assist residents to make changes and solve community issues.
Part one of the survey gauges residents' perceptions of the community. Part two reveals the community's needs and concerns related to economic and social inclusion, access to health care and quality of life improvements. Part three of the study takes a look at the connection between the neighborhood and the university.
---
Part 1
This is the first of a three-part series that uses the public interest to frame understanding gained from Fairmount residents to provide an information platform that will guide development in ways that build the capacity of Fairmount and the broader region. The findings reported in Part 1 provide an improved understanding of how residents of Fairmount view quality of life in the neighborhood and their propensity to work with their neighbors to make the Fairmount neighborhood a better place to live.
Part 2
This is the second of a three-part series that is intended to improve understanding of the Fairmount neighborhood as viewed through the eyes of nearly 400 residents. Part 2 provides an assessment of the needs of Fairmount residents. This needs assessment should prove useful in the design of an inter-sector collaborative network tailored to the concerns of residents. Place-based economic development in this case involves creating a community of choice by blending the sociogeographic space of nearby Wichita State University (WSU) and the Fairmount neighborhood.
Part 3
This is Part 3 of a three-part series of research papers intended to better understand the Fairmount neighborhood as viewed through the eyes of nearly 400 residents. This understanding is important because the people living in the Fairmount community are instrumental to meaningful community improvement. The findings reported in Part 3 examine resident support for the place-based economic development model that tackles the economic challenges of the broader south-central Kansas region. Read the story about Part 3.
---
Funding for this initiative provided by the Kansas Health Foundation.