When used consistently, the WSU logo unifies our various colleges, departments and organizations. Harking back to our earliest days when students shocked wheat as a means of financial support, the wheat symbol continues to represent the hard work and commitment to quality that WSU is known for as Kansas' only metropolitan research university.
WSU's logo and signatures are trademark protected. By using any of the logos, you are agreeing to follow WSU's Visual Identity Standards and the university's policy governing rules of use. The WSU horizontal signature is the preferred form.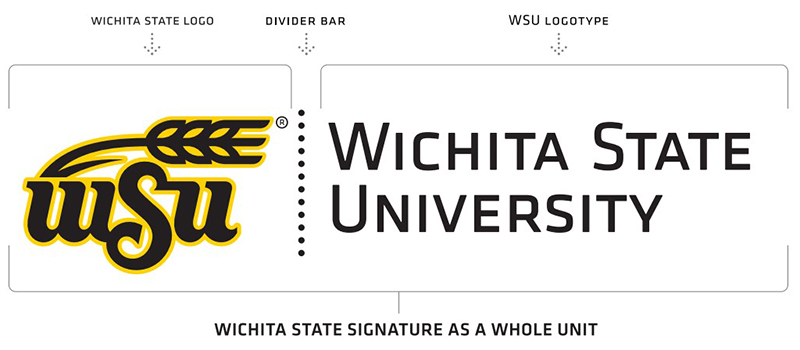 Downloads
WSU logo Department naming units
How to use our logo
For more information or questions about usage, please contact Strategic Communications at 316-978-3045.
---
WSU Athletics Trademarks
WuShock and the Flying W are registered Trademarks of WSU Athletics.

WSU Athletics Trademark Licensing: Contact WSU Athletics at 316.978.3197