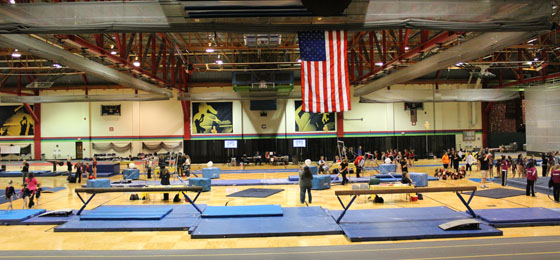 Facility Rental
Campus Recreation has a number of spaces available for groups of all ages, sizes and affiliations to rent. The Heskett Center has been the facility of choice for groups hosting functions ranging from sports tournaments to church outings and fund-raising receptions.
Rental and service fees vary depending on the type of group renting (on-campus versus off-campus), the nature of the event, the equipment and staff required, and the extent of the setup required for the event.
Facility requests are processed on a first-come, first-served basis. Please note that priority in scheduling our facilities is given to Campus Recreation programs and drop-in recreation opportunities for our members.
If you are interested in holding a large event at one of our locations, please contact Karolina at (316) 978-5870 or karolina.mosa@wichita.edu.