School of Education
The School of Education at Wichita State University offers both undergraduate and graduate programs for those wanting to pursue a teaching career or to advance their knowledge of curriculum and instruction. Students who complete licensure or endorsement programs in the Department of School of Education are eligible to apply for Kansas teaching licenses and/or endorsements.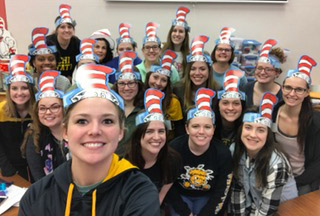 Undergraduate Teacher Education Programs

---
Graduate Degrees
Graduate students wishing to advance their knowledge, skills and expertise may pursue a Masters degree, certificate program or non degree elective courses and workshops.
---
Alternative Certification
The School of Education houses a nationally recognized Alternative Certification Program for professionals wishing to gain licensure in Secondary Education and an innovative Early Childhood Unified Residency program for professionals interested in licensure in Birth – Grade 3.
The Alternative Certification Program as WSU allows individuals who possess an undergraduate degree to complete certification requirements while being employed by a school district or in one of the WSU partnership sites.
---
Graduate Certificates
Graduate certificates are awarded to students who desire interdisciplinary course work to complement their graduate degree program or to students who, for academic, personal, or professional reasons, desire graduate-level education not leading to a graduate degree. School of Education offers three graduate certificates.