College of Fine Arts
Your journey from young talented amateur to successful professional--whatever the artistic endeavor--can be a long and arduous one. But it can also be a journey that provides the deepest levels of ecstasy and fulfillment the human soul can imagine. It is a journey that you alone can travel, but it is a journey that cannot be made without the help of others.
This is why the College of Fine Arts exists--to give you the personal training, support, and perspective you need to fulfill the potential within you, technically, artistically, intellectually, emotionally, and even spiritually. It is, after all, a journey of the spirit as well as the mind and the body.
As a Fine Arts student at WSU, you will be trained to professional standards in a professional context, and mentored by outstanding world-renowned artists who work with you as directors, designers, conductors, coaches and tutors. Our training produces accomplished visual artists, musicians, singers, actors, dancers, designers, stage managers and technicians. Some reach the very peak of their chosen professions to become household names. Others use their craft to bring performances or visual creations to the gallery, stage or screen.
The life of an artist is fulfilling but demanding. We train and prepare students to engage in arts all around the world. In turn, we welcome students from all around the world: 40 percent of our students are from outside Kansas, representing more than 30 states and 20 nationalities. We enroll students from all backgrounds, offering over half a million dollars in scholarships each year.
The College of Fine Arts is one of the most respected schools of visual and performing arts in the nation. We have exceptional faculty whose work is recognized by major museums, art and design publications, national and international media, the National Endowment for the Arts, and national and regional symphonies, theatres, and opera companies.
Our Mission is to enhance and advocate artistic excellence through teaching, learning and expression.
We do this by providing each individual student, whatever their passion, with all of the academic and artistic experiences they need to begin their journey toward fulfilling their dreams. Assessment, application, and one-on-one experiences with our faculty ensure that each student receives everything they need to fulfill those dreams – including guidance on which path is the one that will bring about the best opportunity for fulfillment. Because of this, our alumni have made an impact in nearly every area of the arts and design nationally and internationally. Examples of our alumni who have made such an impact include:
Samuel Ramey, world-renowned opera star
Malcolm Myers, internationally known printmaker
Joyce DiDonato, internationally acclaimed soprano recitalist and operatic soloist
Barbara Honn, internationally renowned voice teacher
Karla Burns, Tony award nominated Broadway musical theatre performer
James Davis, nationally renowned painter
Dawn Dipasquale, New York choreographer and director
Lowell Baker, nationally known ceramics artist
Jeffrey Eric Jenkins, Editor and Director of the American Theatre Wing
Larry Anderson, nationally recognized printmaker and installation artist
Matt Wilson, internationally renowned Jazz percussionist
Hal Davis, Broadway actor
Michael Borth, Music Director and Conductor at California Conservatory of Arts
Kate Snodgrass, Artistic Director of the Boston Playwrights Lab at Boston University
WSU is the only comprehensive College of Fine Arts in Kansas. Our size and international reputation create an exceptional range of opportunities with faculty who, while internationally reputed in their own right, are intensely focused on the individual student. Located in the largest city in Kansas, students and faculty are exposed to and participate in professional, artistic, and cultural endeavors in every art form. Students also have extensive opportunities for internships with a myriad of companies and organizations in the metropolitan area.
The College of Fine Arts is a living laboratory for learning, where actors, musicians, visual artists, designers, dancers and scholars explore the unknown, learn how to develop their talent into professional skills, and discover first-hand the true meaning of artistry. We invite you to become a part of our family as a student, community participant, or as an interested audience member.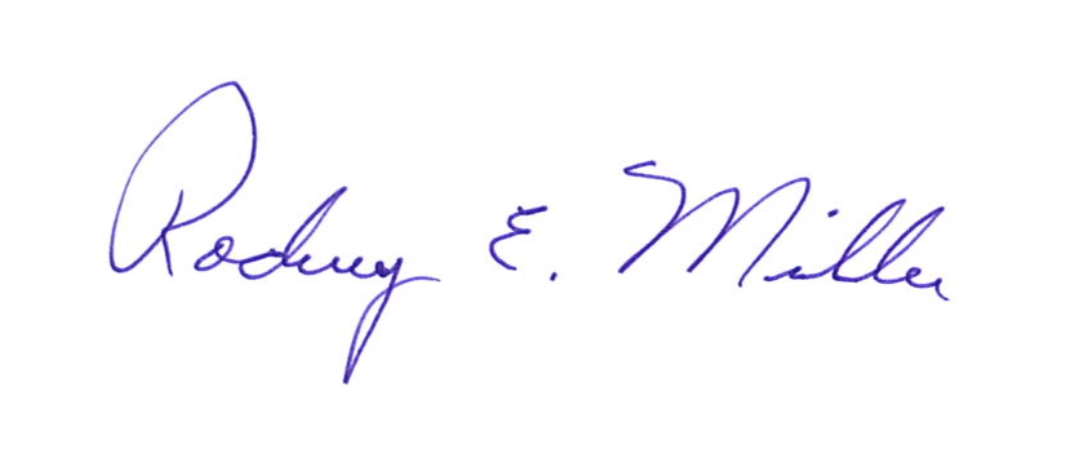 Rodney E. Miller
Dean, College of Fine Arts