Clinical education and experience is a vital component for a student's professional and personal development.
The clinical education in the Physical Therapy program consists of 15-20 half-day clinical observations in the first year, one 8-week rotation during the second year, and three 10-week rotations in the final year. Students are required to complete clinical rotations in at least three of the following six clinical settings: acute care inpatient, outpatient, inpatient neurological rehabilitation, skilled nursing facility or home health, rural, and a specialty setting such as pediatrics, women's health, worker's compensation, etc. We are affiliated with over 500 regional, national and international facilities at which the students have opportunities to fulfill their clinical requirements.
About clinical experience for students
Doctor of Physical Therapy students complete the above-mentioned clinical rotations in clinics that are affiliated with our program and have licensed physical therapists that volunteer to mentor and supervise our students in these various settings.
Throughout these clinical rotations, students are given various clinical assignments to gain experience and opportunities to assist, observe and apply principles learned in the classroom to real world patients and clinical situations. This exposure helps students to acquire well-rounded experience in a variety of physical therapy settings.
For Center Coordinators of Clinical Education and Clinical Instructors

Clinical Education Handbook
The Clinical Site Information Form (CSIF) can be found at CSIF Web. We are required to have an updated CSIF with every facility with whom we are currently affiliated. Your login information will be the same as webCPI.
Clinical Education Faculty and Staff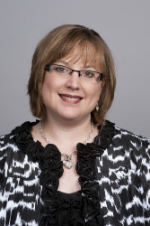 Jennifer Celso, PT, MPT, DPT, WCS
Director of Clinical Education