Once grades have been posted for the semester, you will be notified that Wichita State University has issued you a digital badge for successful completion of the badge course entitled: "Badge Title." Please note that this email will be sent to your WSU email address. We encourage you to accept your badge and share your accomplishments with your friends and colleagues on social media. You will be receiving an email from Wichita State University via Credly with instructions on accepting, managing and showcasing your badge. You will also have the option at that time to share the badge on social media sites such as Facebook, Twitter and LinkedIn. If you have any questions regarding Credly or need assistance with accepting and/or sharing your badge to social media please email workforce@wichita.edu.
Here is an example of what the email will look like: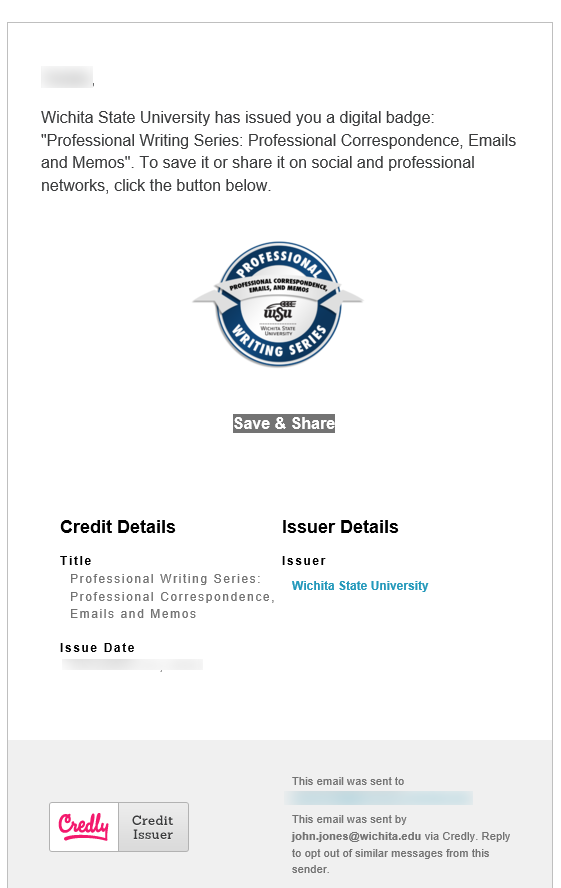 You will need to click on the Save & Share link in the email. You will be taken to Credly's website. If you have not created an account with Credly you will be required to create an account. Once you have created an account you will be required to confirm your email address.
Once you have created an account in Credly it will look similar to the below picture and the badges will appear under your earned tab when you login.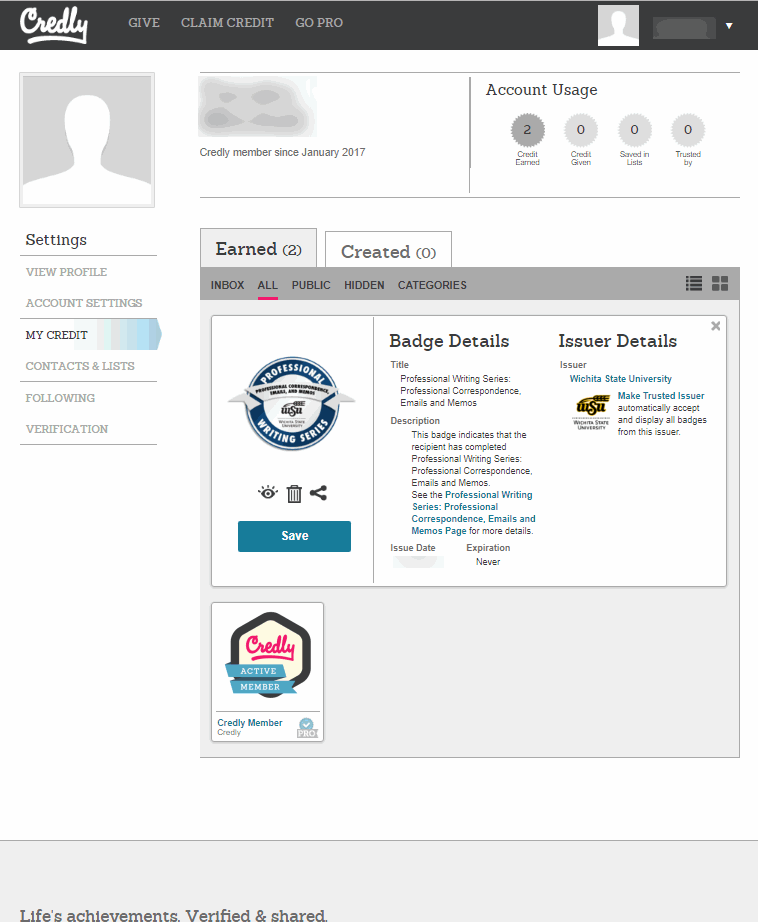 To share the badge on social media click on the badge and then click the triangle symbol underneath the badge that appears to the right of the trash can. When you click on that link a window will pop open asking which social media accounts you wish to share the badge on. Click on the links to the accounts you wish to share on and enter your appropriate login information.