myPerformance Training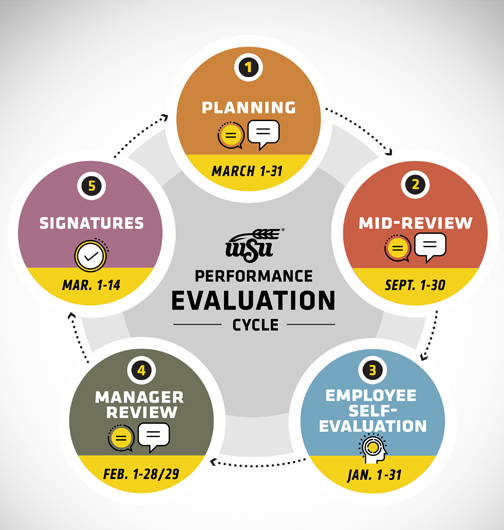 myPerformance is the performance management software designed for non-teaching employee performance evaluations at Wichita State University on March 1, 2016.
The myPerformance training modules are available at your convenience online! Focus will be on on the navigation of the software to complete the evaluation process for employees, managers, and indirect managers.
Select a link below for more information:
myPerformance for Managers (Condensed Module)
myPerformance for Employees (Condensed Module)
If you would like these trainings to be added to you myTraining Transcript, you will need to access these online modules through myTraining.
---
---
myPerformance Training
Click the link below to view this training
myPerformance Training (Full Module)
This online training module will review the complete myPerformance process. A full overview will be provided of myPerformance for Employees, Managers, and Indirect Managers. Focus will include navigation of myPerformance to complete the evaluation process including all steps in the evaluation cycle: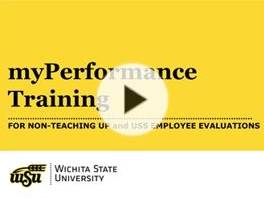 Step 1: Planning and Mid-Review
Step 2: Employee Self-Evaluation
Step 3: Manager Review
Step 4: Employee Signature
Step 5: Manager Signature
---
myPerformance for Managers
Click the link below to view this training
myPerformance Training for Managers (Condensed Module)
This condensed training module will review the myPerformance evaluation process for Managers. Focus will include navigation of myPerformance to complete Manager Steps:
Step 1: Planning and Mid-Review
Step 3: Manager Review
Step 5: Manager Signature
---
myPerformance for Employees
Click the link below to view this training
myPerformance Training for Employees (Condensed Module)
This condensed training module will review the myPerformance evaluation process for Employees. Focus will include navigation of myPerformance to complete Employee Steps: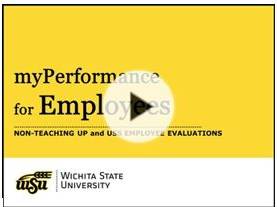 Step 2: Employee Self-Evaluation
Step 4: Employee Signature
---
SME: SP/SRAP
Updated: 06/07/2023 NH