Director's Message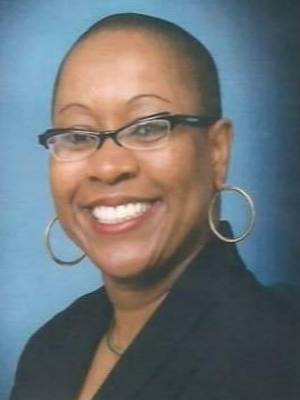 Linda F. Rhone, Ph.D., D.Ed.
It is my pleasure to introduce you to Student Support Services (SSS) a federally funded program that provides services to students from first generation and limited income backgrounds as well as students with disabilities. SSS is one of nine TRIO programs at Wichita State University (WSU) and serves 250 students annually. The program offers several services designed to help students successfully persist and graduate from WSU. All services offered by SSS are FREE.
The professional staff at SSS work in collaboration with WSU staff, faculty and administrators to support the success of students on campus. Through innovative improvements, and an effective student-centered approach, SSS has successfully increased retention and graduation rates of first generation and limited income students at WSU. Many of our program participants have continued on to graduate school and others have successfully found employment in Kansas, across the country, and throughout the world. SSS has successfully served students on WSU campus since 1970. We feel honored to make a difference in the lives of our students.
---
Mission Statement
Trio SSS provides academic support services that help first generation, limited income students, and students with disabilities to persist and graduate from college.
---
Vision
To become a model of excellence in assisting first generation, limited income students, and students with disability to persist and graduate from college.
---
Core Values
Committed to providing efficient, effective, and excellent services to our students.
---
Program Objectives
Our program goals are consistent with our funding objectives. SSS at WSU is funded to achieve the following objectives:
Two hundred and fifty (250) low-income, first generation college students, or students with disabilities will be served each grant year.

Seventy-four percent (74%) of all participants served in the reporting year by the SSS Project will persist from one academic year to the beginning of the next academic year or will have earned a bachelor's degree at the grantee institution during the academic year.

Ninety-three (93%) of all enrolled SSS participants being served will meet the performance level required to stay in good academic standing at the grantee institution.

Thirty-seven (37%) of new participants served each year will graduate from the grantee institution with a bachelor's degree or equivalent within six (6) years.
---
For more information about our services visit us at:
Student Support Services (SSS)
309 Grace Wilkie Hall
Office Hours 8 a.m. - 5 p.m.
(Monday - Friday)