Washing one's hands of the conflict between the powerful and the powerless means to side with the powerful, not to be neutral.
Paulo Freire
What is Social Justice Lens?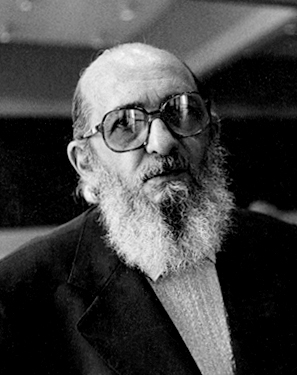 Social Justice is not a subject matter in the ways that Math, Biology, Social Studies, Literature, etc., are subjects. Social Justice is a way of seeing the world no matter your area of interest or future career goals. On one hand, it involves a distinct orientation towards critical and democratic values and practices, and against injustice and inequalities. For example, social justice Biology teachers will do different lessons from Literature social justice teachers because they deal with different classroom materials. They can share similar teaching methods and orientations involving a student-centered, co-developed curriculum modeled on constructivist approaches (building knowledge with students not for them, using questioning strategies, problem-posing, project methods, inquiry, creative juxtaposition of contexts, participatory learning, etc.). In addition, SJ orientation poses knowledge that already exist, and knowledge approved for the official curriculum as well as the knowledge-making process as problems for critical reflection, not as givens--why do we study x? Why does x matter? How does x relate to our experience? Who benefits from x? Who not? Why do we study x in these ways? What are diverse sources for knowing x? With X being any subject matter. SJ teachers pose thought-provoking problems for students to devise understandings for discussion. They are also particularly concerned with the key social justice issues locally and globally--regarding racism, class inequality, gender inequalities, planetary pollution and global warming, war, and peace, etc., and seek to integrate such issues as themes into the disciplinary subject matters at hand rather than delivering free-standing lectures on them.
Rubric
Social Justice Rubric

Characteristics

Excellent

(5-6)

Satisfactory

(3-4)

Unsatisfactory

(0-2)

Score

Shows an understanding of the complexity of a particular social justice issue and articulates the issue well.

Demonstrates in-depthknowledge of a particular social justice issue.

Demonstrates reasonable knowledge of a particular social justice issue.

Demonstrates insufficient knowledge of a particular social justice issue.

Explain what the goal of the article/video was and how the message was conveyed.

Clearly explains the goal of the article/video and how the message was conveyed.

Partial explanation of the goal of the article/video and how the message was conveyed.

Inadequate explanation of the goal of the article/video and how the message was conveyed.

Explain how the social justice article/video theme relates to the Student Support Services Project.

Shows an excellent understanding of the relationship between the article/video theme and Student Support Services.

Shows a moderate understanding of the relationship between the article/video theme and Student Support Services.

Shows inadequate understanding of the relationship between the article/video theme and Student Support Services.

Mechanics

The essay contains only 1-2 errors in grammar, spelling, capitalization, or punctuation

Shows a moderate understanding of the relationship between the article/video theme and Student Support Services.

Shows inadequate understanding of the relationship between the article/video theme and Student Support Services

Total Score