Welcome to the new WSU Haysville facility!
WSU Haysville started its operation on July 1, 2018 and is located at 106 Stewart Avenue, Haysville KS 67060. We look forward to collaborating with the City of Haysville and USD261 to provide higher education learning opportunities to the residents of Haysville and surrounding communities. If you have any questions, please call 316.978.8001
---
Aviation-themed traveling art exhibition featuring 14 artists and 29 middle school talents. See Traveling art show for all the exhibits and artists' bio and an overview video: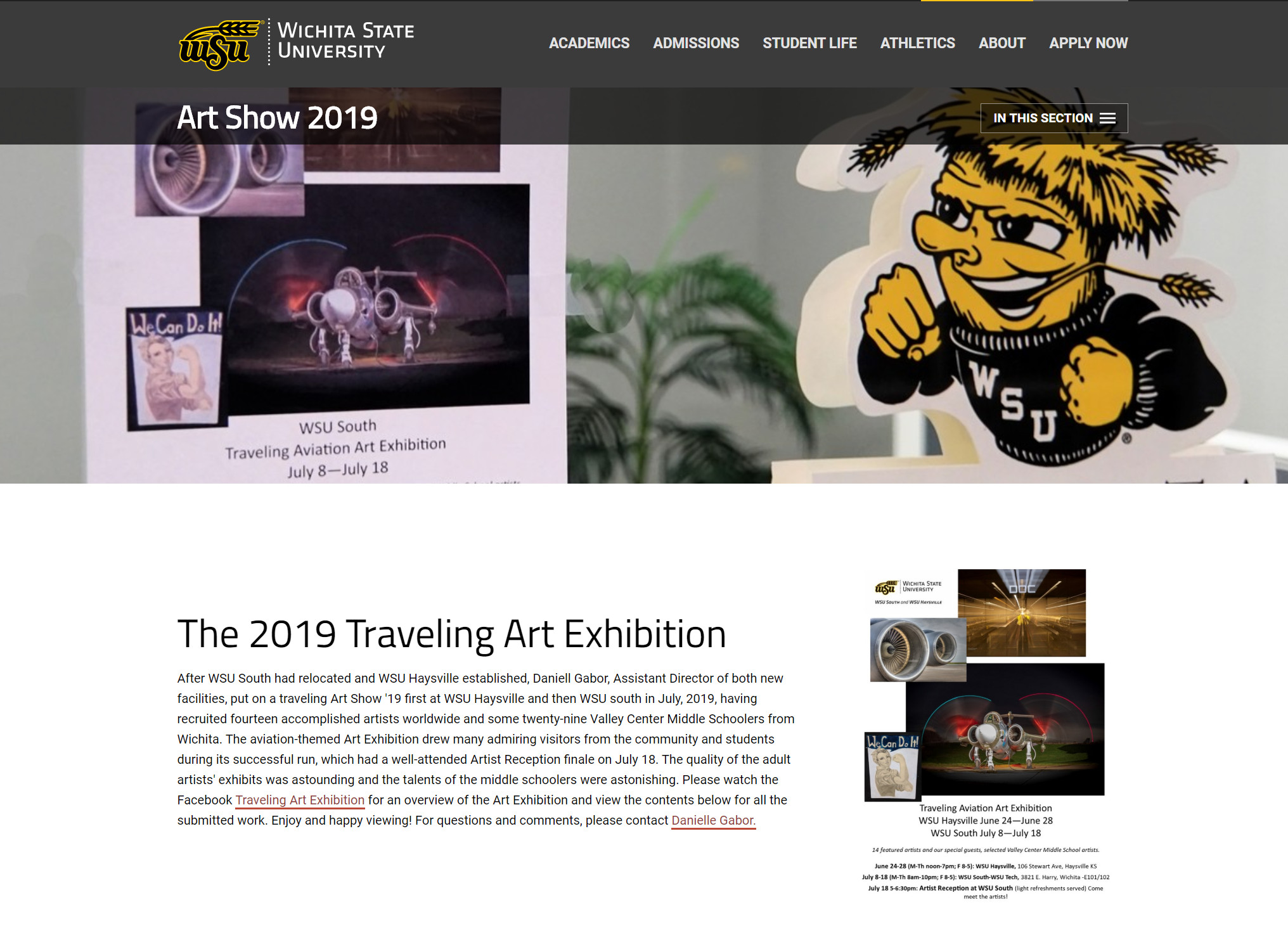 ---
Enroll Now!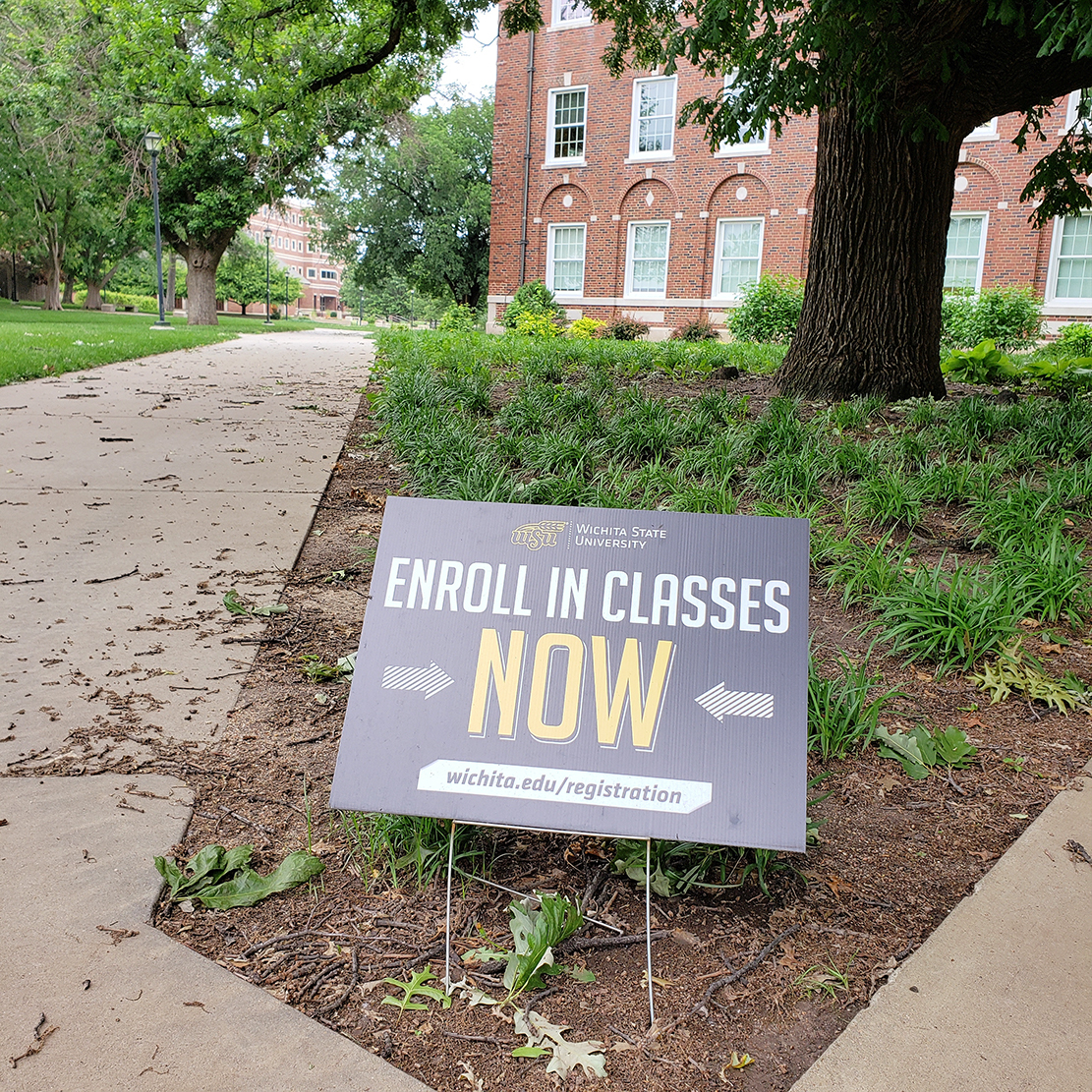 Please enroll in our classes for spring 2019 now if you have not already done so. WSU Haysville spring 20 class schedules.
Looking for non-credit classes? WSU Non-Credit Classes
---
Latest update on the WSU Little Free Library Network in Haysville (November 14, 2019)
A big ribbon-cutting event for the WSU Little Free Library Network in Haysville is scheduled on November 21 at Riggs Park in Haysville to inaugurate the eight LFLs in Haysville in collaboration with the City of Haysville and other community partners. Please come join the fun and check out the free books!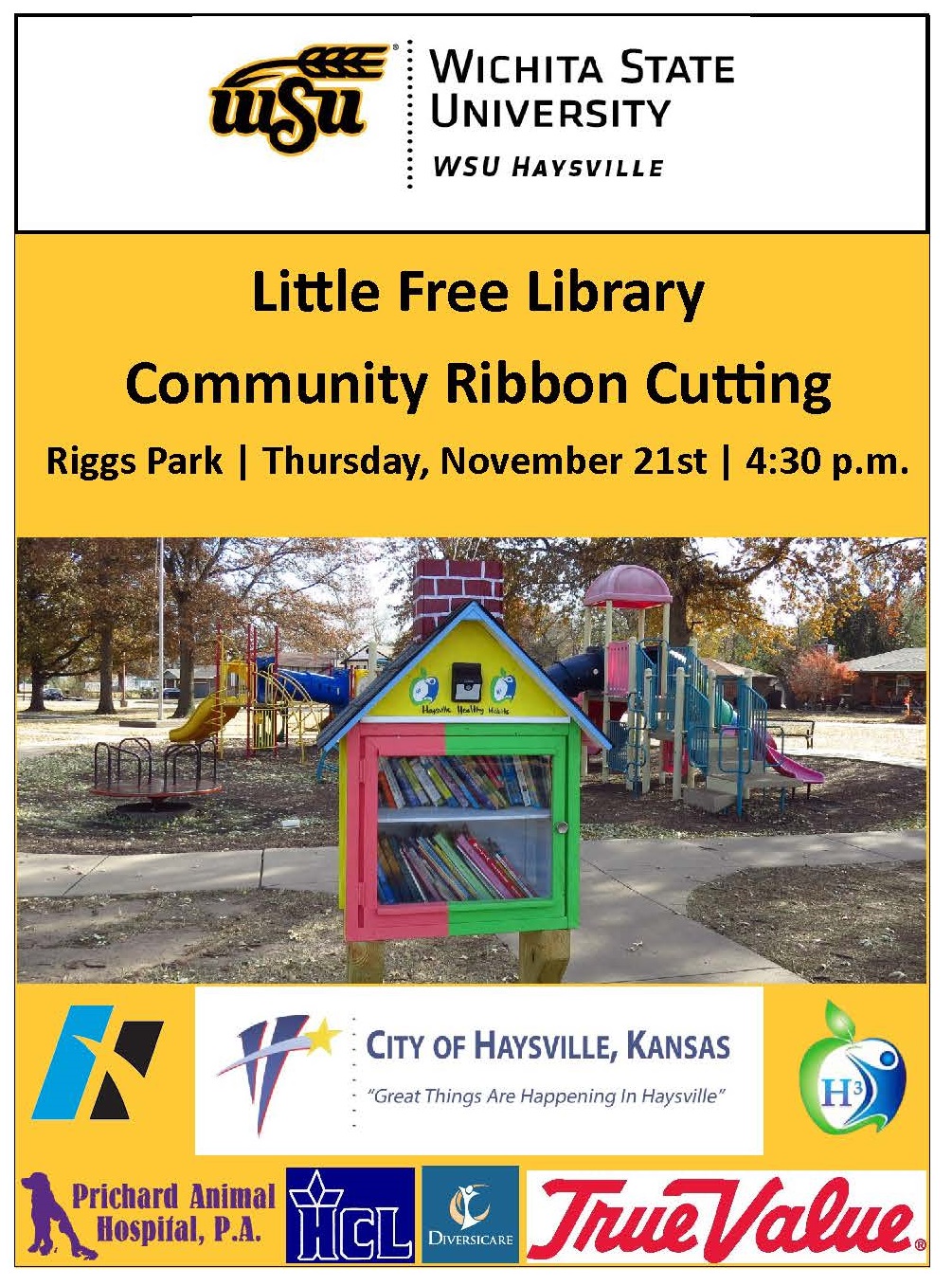 The Little Free Library (LFL) at the Haysville Diversicare was inaugurated on June 28, 2019. This is the second LFL in Haysville within the WSU Haysville LFL Network started by the WSU Haysville Assistant Director, Danielle Gabor. Check out the LFL Gallery WSU LFL Network gallery and also our WSU Haysville Facebook for more pictures and information.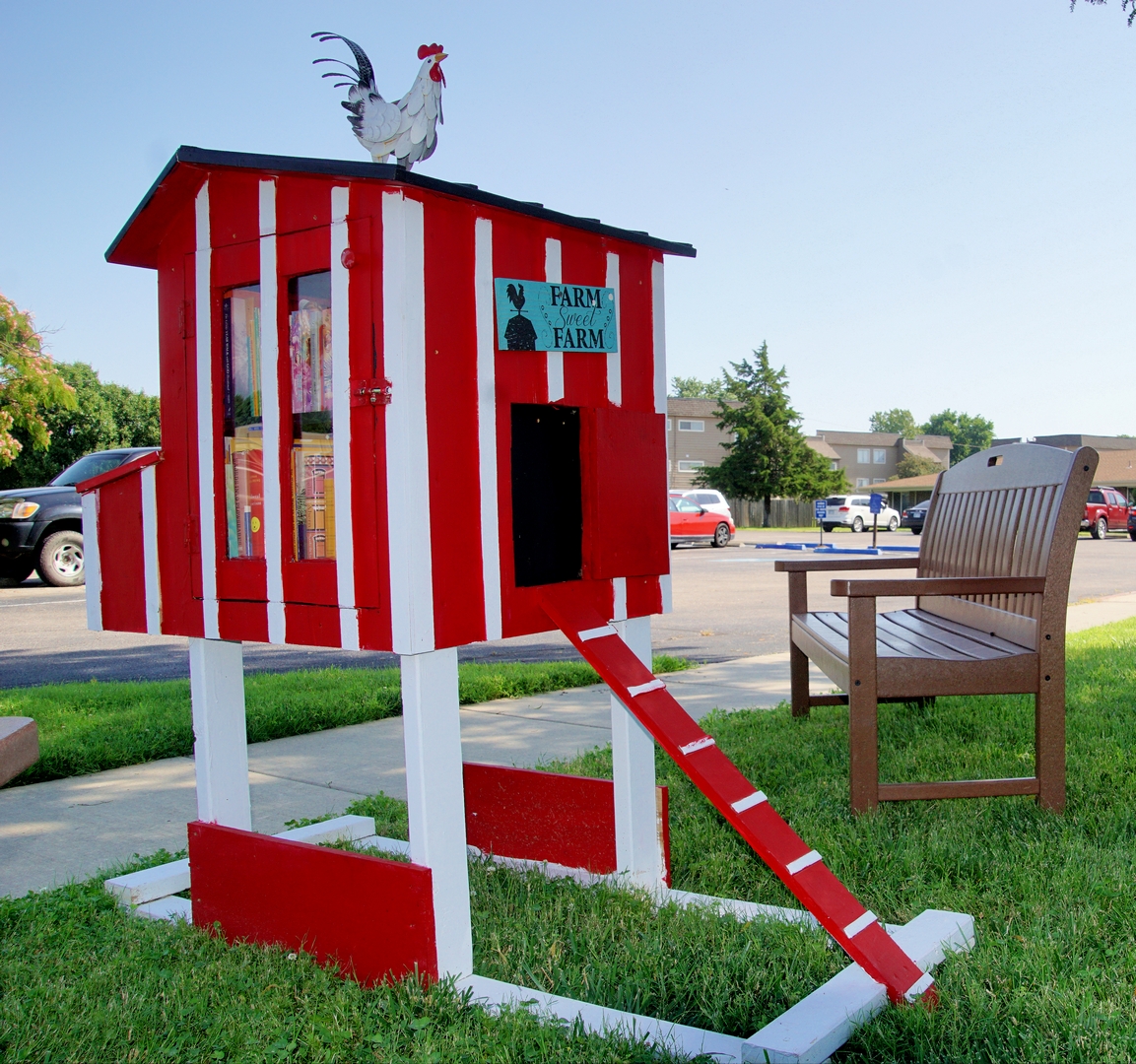 ---
WSU Haysville facility photos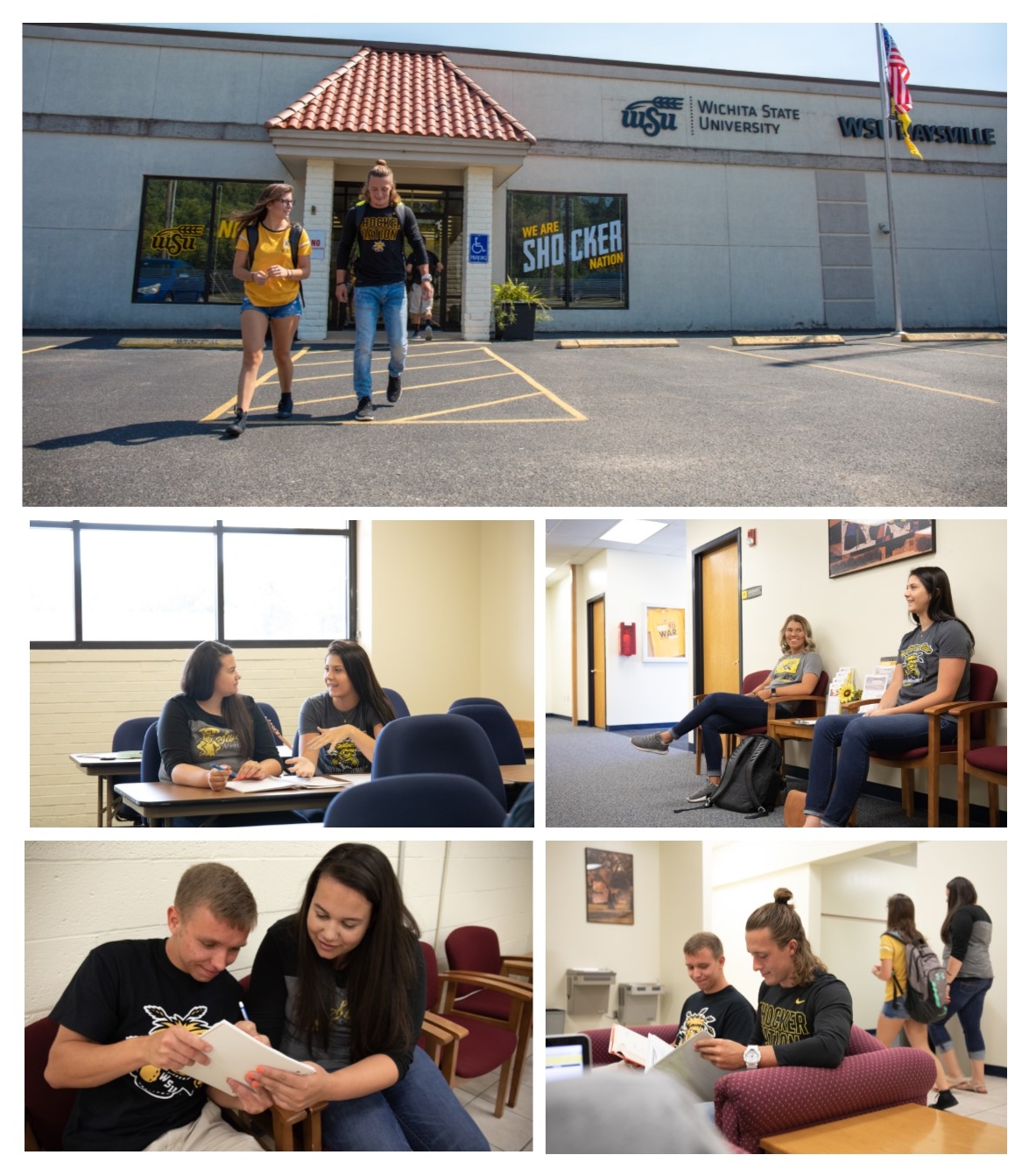 ---
Quicklinks
Please join us at WSU Haysville for a unique learning experience! Please visit and like our Facebook page.
Visit WSU South