Serving Haysville and the greater Wichita area: convenient day and evening class schedules with small classes, comfortable learning environment, friendly student services and free parking.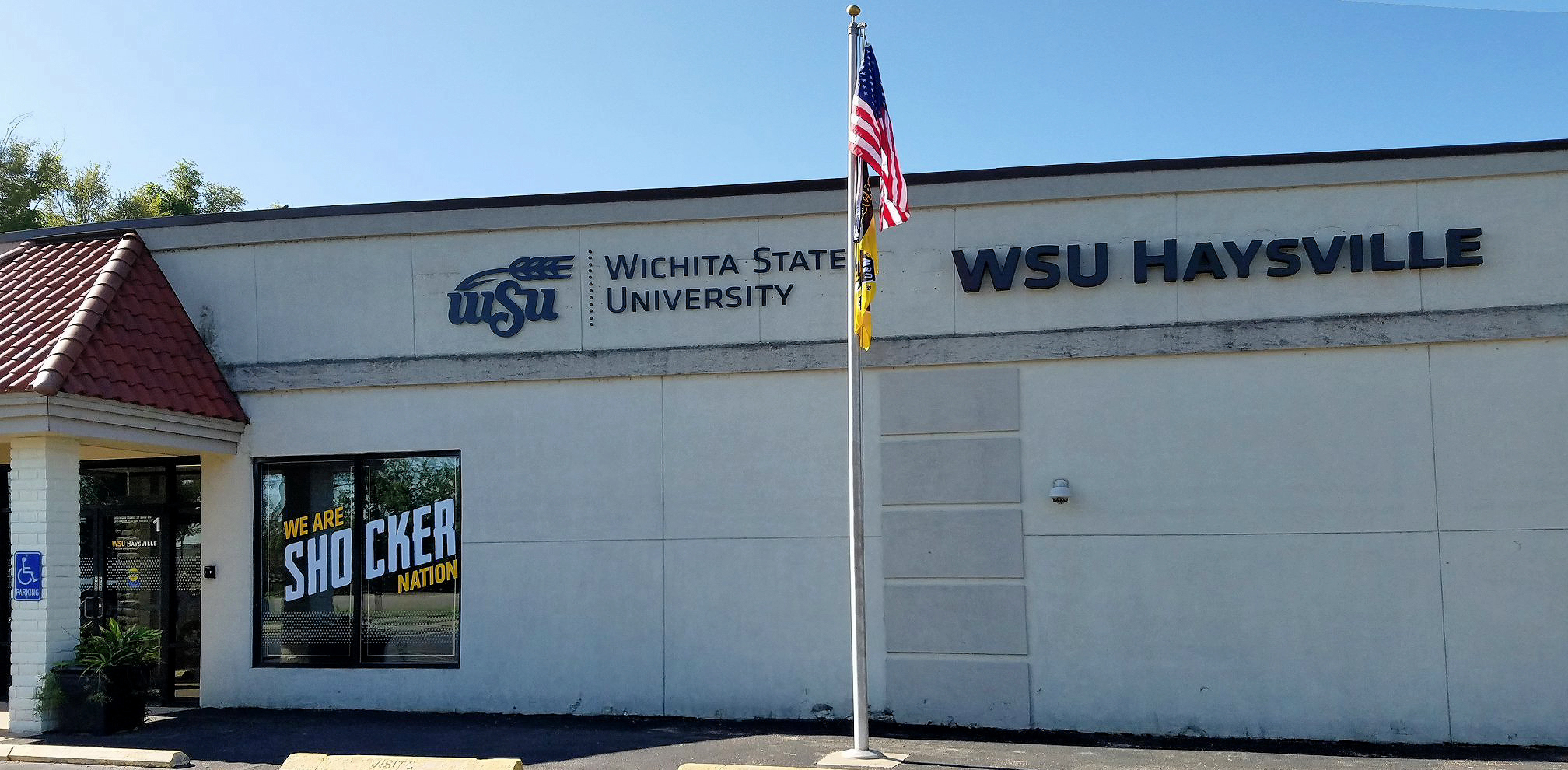 The Latest
Please visit www.wichita.edu/spring 2021 and check your BlackBoard to get the latest course plans and information of classes you are enrolled in.
Please also visit a brandnew WSU Shockers United page for a wealth of WSU/pandemic information.
For questions and assistance, please contact us at 316.978.8008, or email michael.yeung@wichita.edu
Thank you for practising social distancing and wearing a mask to help keep everyone safe!
Quick Links
These links may be useful to anyone considering becoming a WSU Haysville student.