Welcome to the new WSU Haysville facility!
WSU Haysville started its operation on July 1, 2018 and is located at 106 Stewart Avenue, Haysville KS 67060. We look forward to collaborating with the City of Haysville and USD261 to provide higher education learning opportunities to the residents of Haysville and surrounding communities. If you have any questions, please call 316.978.8001
---
Enroll Now!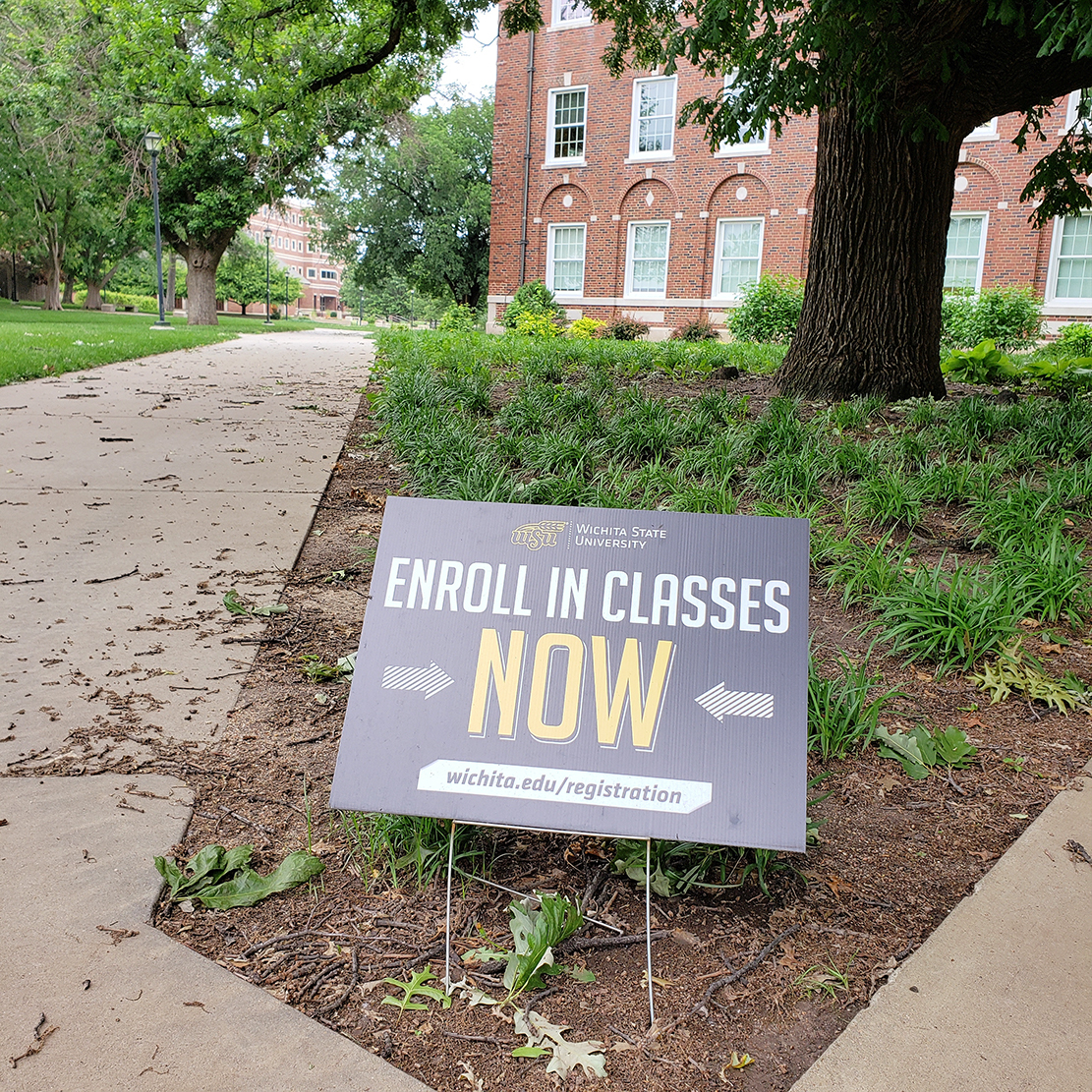 Please enroll in our classes now if you have not already done so:
WSU Haysville class schedules fall 2019.
---
The Little Free Library (LFL) at the Haysville Diversicare was inaugurated on June 28, 2019. This is the second LFL in Haysville within the WSU Haysville LFL Network started by the WSU Haysville Assistant Director, Danielle Gabor. Check out the LFL Gallery WSU LFL Network gallery and also our WSU Haysville Facebook for more pictures and information.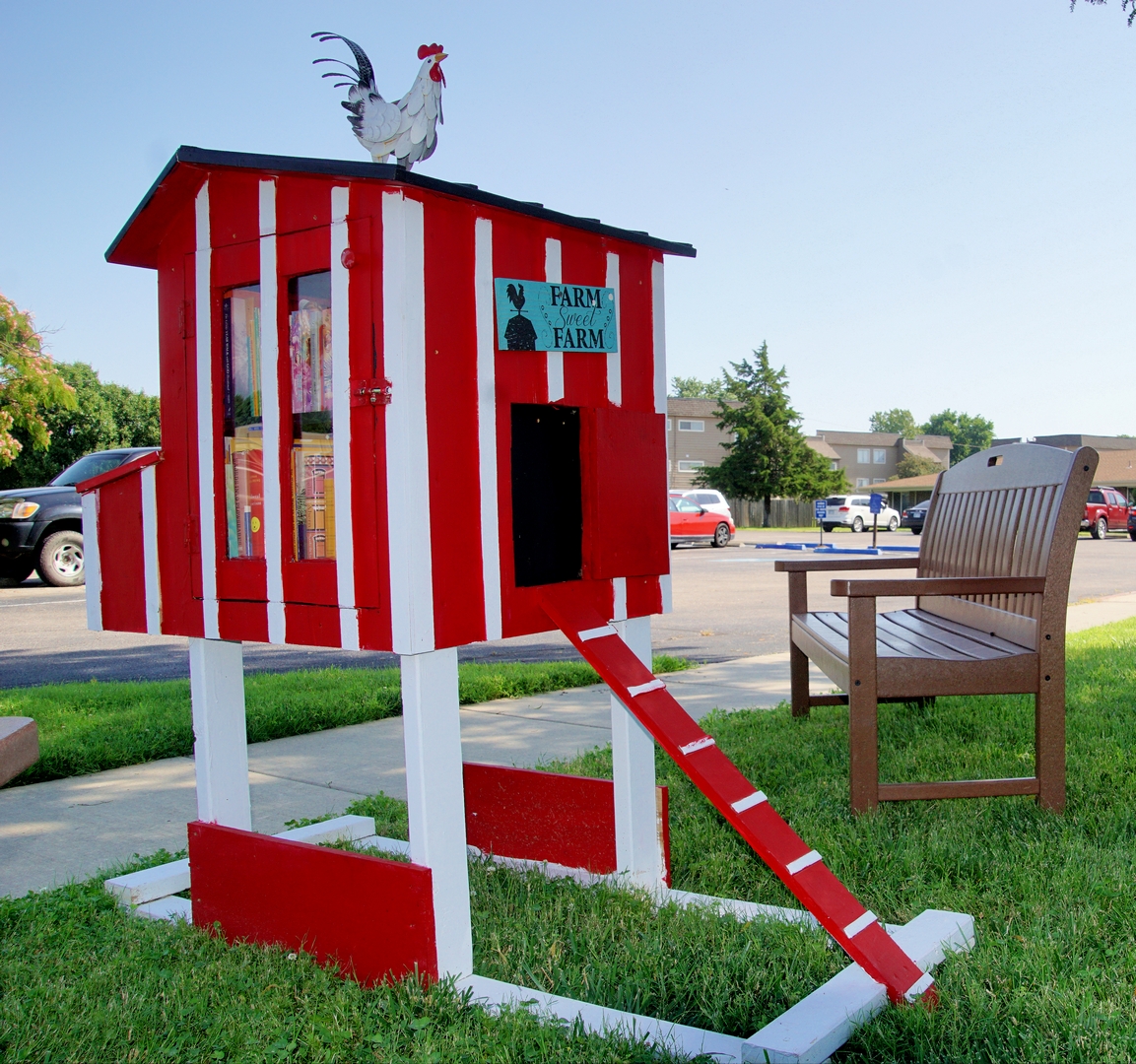 ---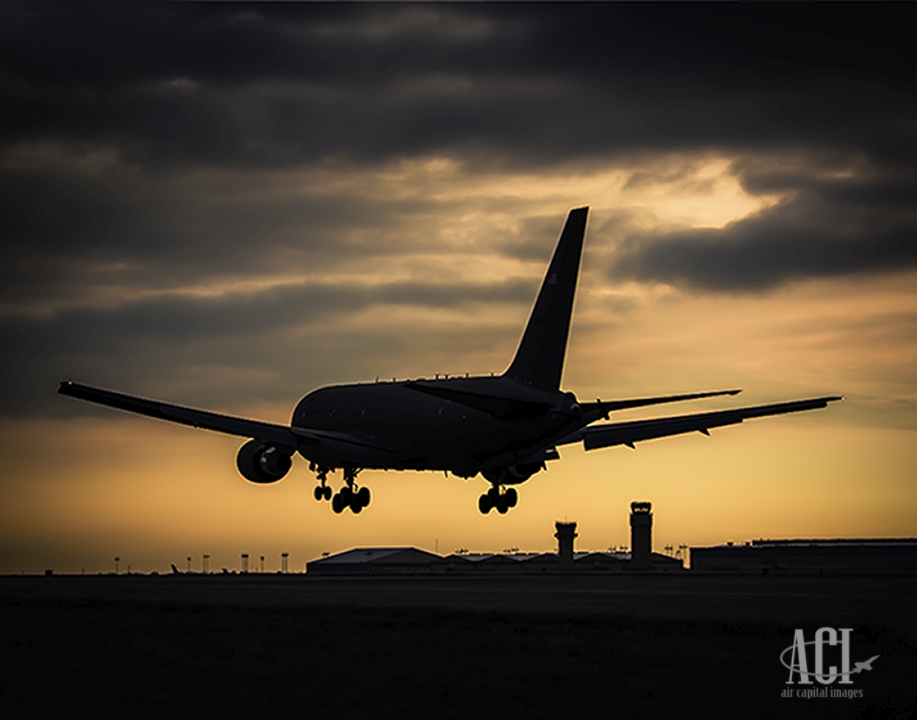 Call for Artists!
WSU South and WSU Haysville are gathering artists for our Aviation themed art show that will be held at WSU Haysville on June 24th-28th and then travel to WSU South in Wichita and show from July 8th-July 12th. A reception for the artist's exhibition will also be scheduled.
If you are interested in participating as an artist, please email a picture of your aviation themed submissions (with a title of each submission) to danielle.gabor@wichita.edu no later than May 14th in low resolution for the selection process and for advertising of the show. Please call 978-8003 to confirm receipt of submission after your email is sent. Chosen artists will be notified by May 24th. Each artists may submit up to 10 aviation themed submissions. Chosen art will need to be in 2D with the following hanging requirements: D rings or wire hangers (saw tooth hangers are not compatible with our hanging system). Additional information will be provided to all artists selected.
For questions or additional information please contact Danielle Gabor at danielle.gabor@wichita.edu or 316-978-8003.
---
Another FREE Youth Job Fair Workshop opportunity on March 28 at WSU Haysville (please note change in venue) to hone your skills for your resume building and job interviews. Free lunch is provided! Please register at:
https://www.eventbrite.com/e/yep-essential-skills-workshop-haysville-tickets-55540480071
Youth Job Fair (HYPE)
Youth Job Fair at WSU Haysville: We are hosting a youth job fair, HYPE - Helping Youth Prepare for Employment, in collaboration with KansasWorks, the City of Haysville and USD261 on April 22 from 4 to 6 pm at our multipurpose facility. Anyone of the age 17 - 24 are welcome to attend. Also, an Essential Skills Workshop to help prepare attendees' resumes and for their interviews is available is open primarily to high school juniors and seniors who will be given a certificates upon completion of the workshop. Other job fair attendees can also enroll for the workshop but issuance of certificates depends on eligibility. Please enroll in both the workshop and the youth job fair at:
www.workforce-ks.com/yep/yep-youth
As we continue to have more businesses signing up, some of the committed employers at the fair include:
Spirit Aerosystems
Textron
Klean Kut Inc.
Build-Pride
RB American Group
Sedgwick County- Division of Corrections
Haysville Rental Center
Emprise Bank
Diversicare
Keller Williams
City of Haysville
USD261
Plenty of employment opportunities, so see you at the Fair!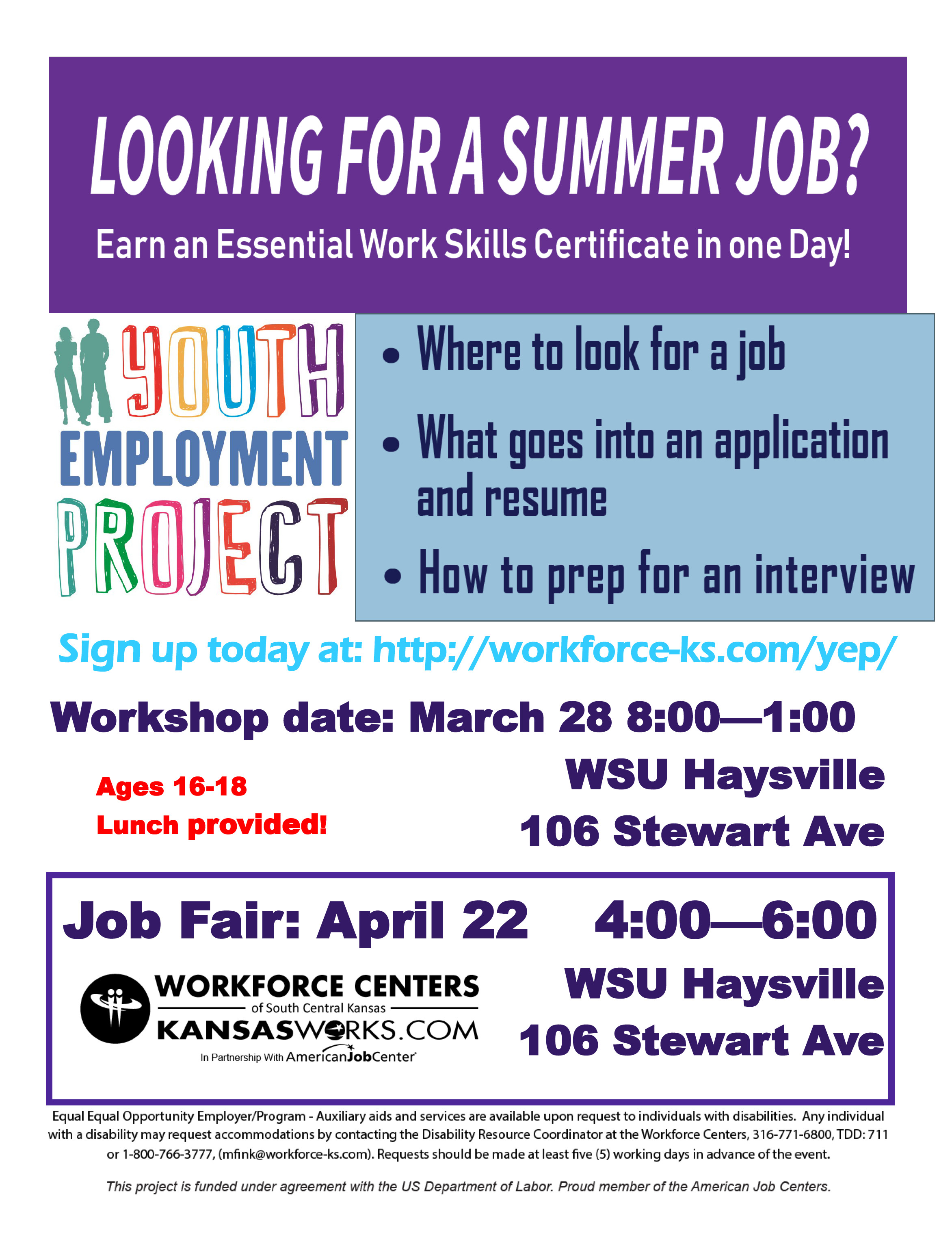 ---
You DON'T want to miss this women's self defense class! Only $49! Register today before the class is full!
https://www.enrole.com/wichita/jsp/session.jsp…
The Second Little Free Library in Haysville within the WSU Haysville LFL Network Inauguration
---
Open House and Ribbon Cutting Ceremony
Come join us for refreshments, group tours and prize drawings.
September 28, 2018 at 4 pm
Visit our Facebook page for more details.
Make it a date and see you there!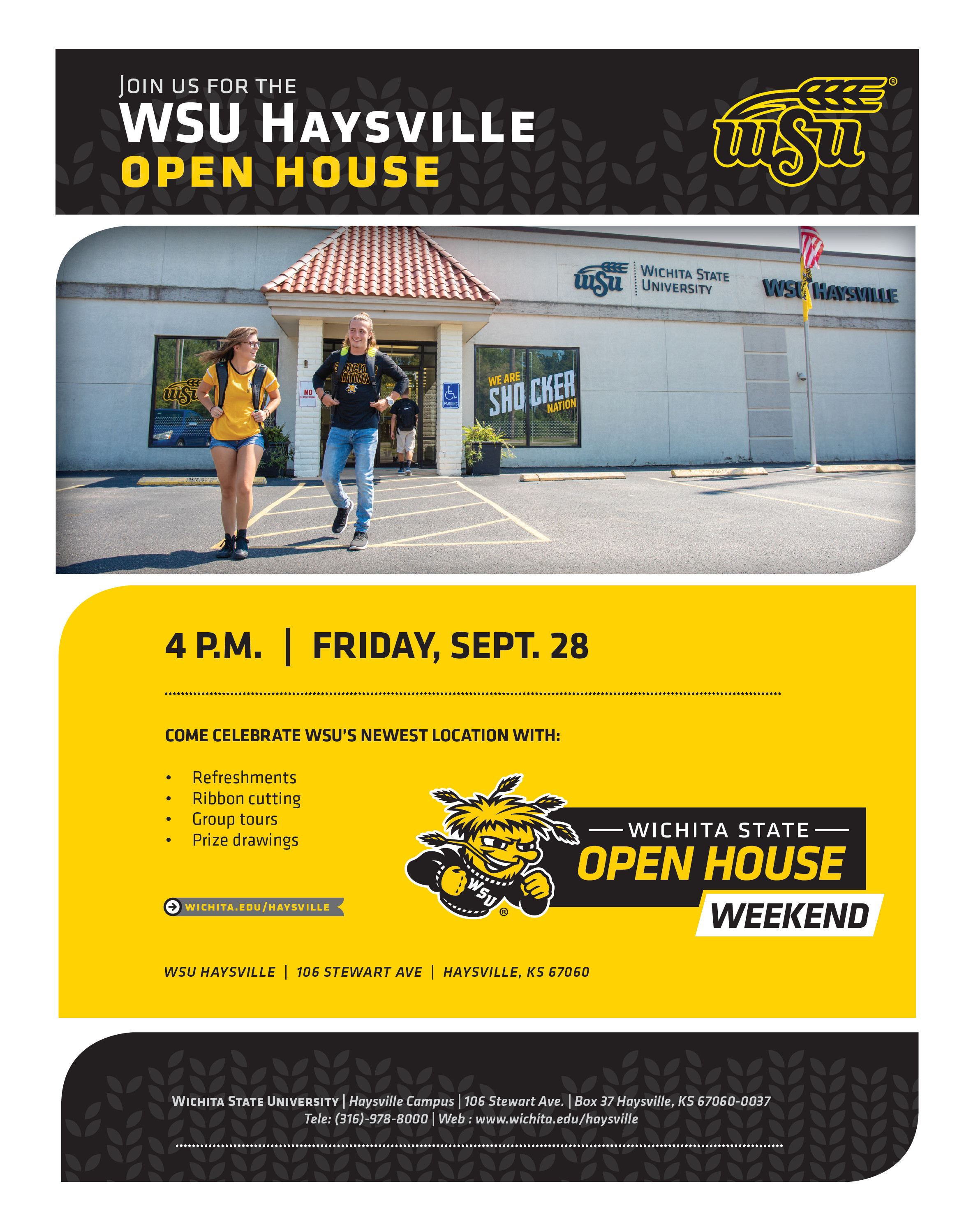 ---
WSU Haysville facility photos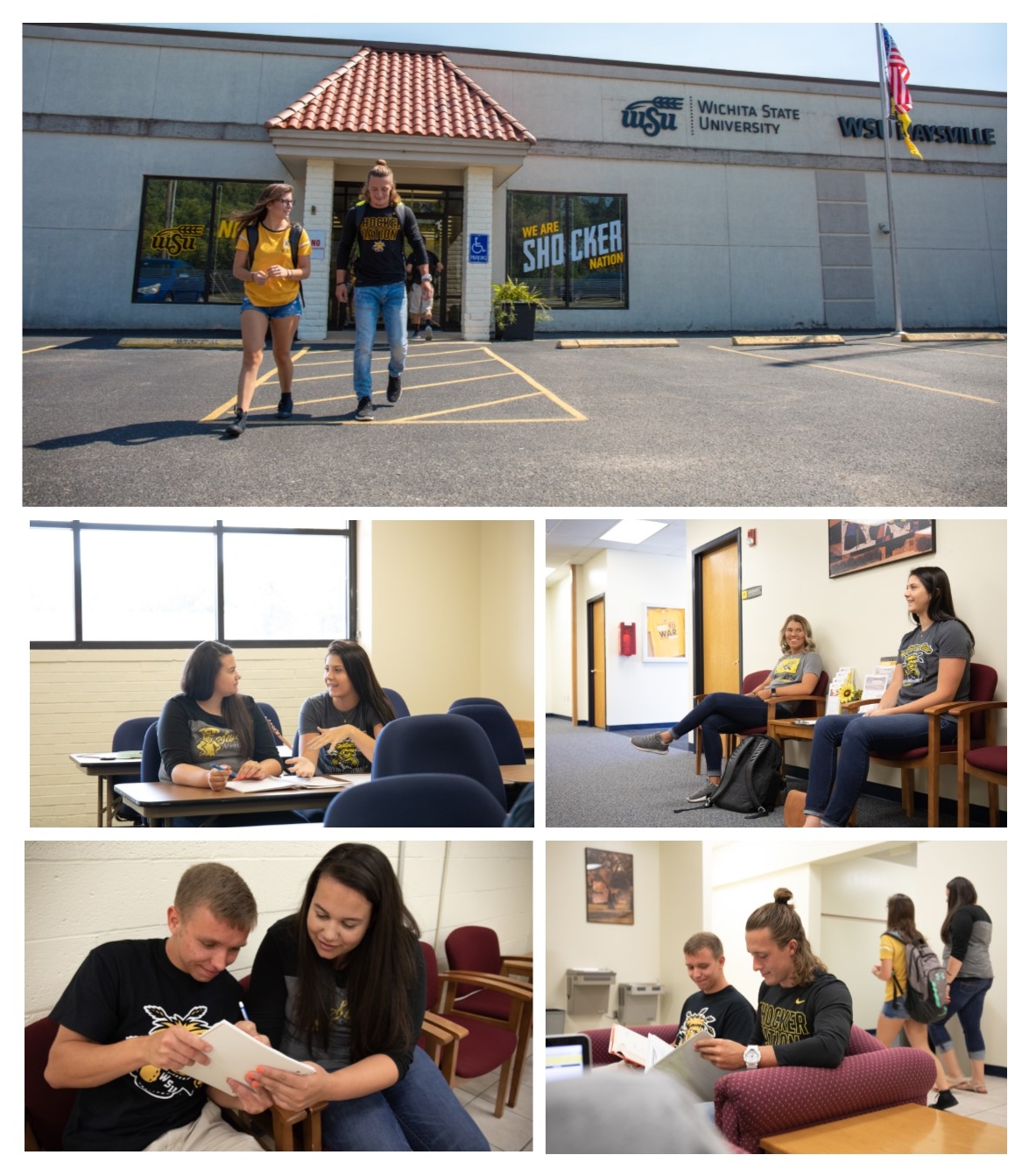 ---
Quicklinks
Please join us at WSU Haysville for a unique learning experience! Please visit and like our Facebook page.
Visit WSU South