Dr. Carmen Ness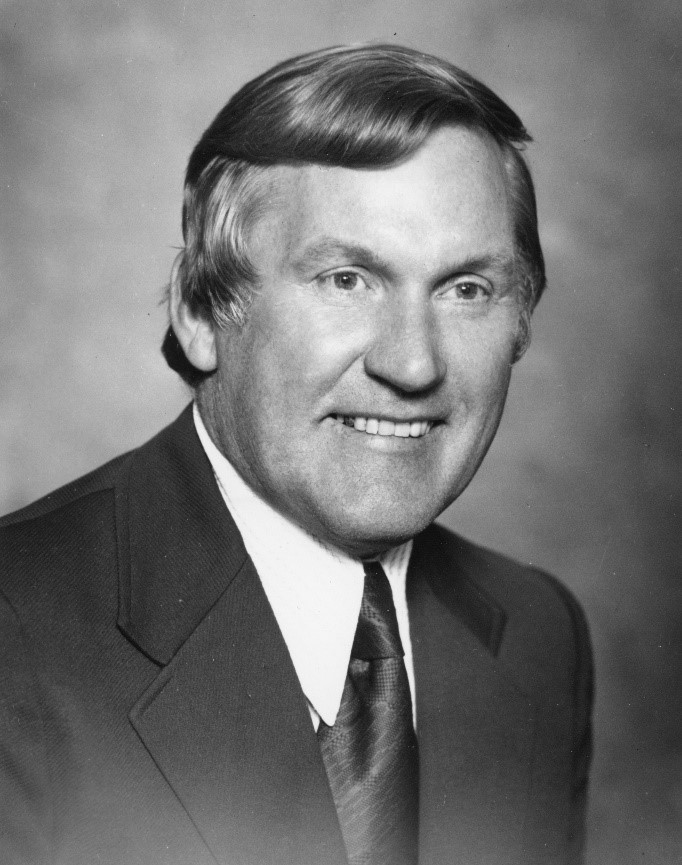 Tenure as Dean: 1973-1975
Dr. Carmen Ness was born March 13, 1928 in Albert City, Iowa. He received his bachelor's degree in 1950 in Physical Education, Biology and Health from Buena Vista College. After graduating from Buena Vista College and serving in the military during the Korean War, he went on to earn his masters in Health and Physical Education in1953 from State University of Iowa and HSD in Health Education in 1957 from Indiana University. He was the first in his family to finish college.
His academic career started at Long Beach State University, and he developed and implemented health education programs at nearly every academic level and coordinated numerous community health workshops. When he arrived at Wichita State, the CHP had recently experienced rapid growth in enrollment and programs. His focus as the new dean was interfacing the College with other academic institutions such as the University of Kansas Medical School branch.
In 1975 Dr. Ness left academia, moved back to California and started a new career in business where he was a successful executive in the health care industry for 15 years.
Dr. Ness passed away on October 20, 2013 in Newport Beach, CA.
---
Photo credit: Wichita State University and Wichita State University Libraries, Special Collections and University Archives