PA Distinguished & Emeritus Faculty
This page highlights past distinguished educators who have made significant contributions to the establishment, growth and development of the WSU PA Program. The title, Emeritus Faculty is an honorary designation specifically conferred upon retirees to recognize contributions and accomplishments over their years of meritorious service to the University. Emeritus faculty must be at least 55 years of age with a minimum of 10 continuous years of distinguished service and be approved by the Department, College of Health Professions Dean, Provost, and University President. We are grateful for the work, experience, and involvement of our Emeritus & other distinguished faculty.
---
Sue Nyberg MHS, PA-C
Years of Service to WSU: 1996 – 2021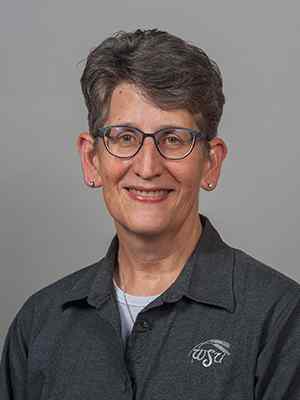 Sue Nyberg, Emeritus Faculty, retired after 40 years as a PA, 13 of those years with the Wesley Medical Center Trauma Services, and 25 years as a PA educator. Since 1996, Sue has been serving the WSU PA Program in a variety of roles including Professor, Director of Assessment, Chair and Program Director, and most recently, Director of Clinical Education. She educated over 1,100 PA students over those 25 years and was honored to watch those students transition into lifelong colleagues. Over her career, Sue was honored with several College of Health Professions teaching, research, and leadership awards. Sue embodied the principles of evidence-based practice through grants and research conducted at WSU and Wesley Medical Center with over 20 published journal articles, many of which have PA student co-authors, 6 book chapters, and 30 professional presentations.
The WSU PA Program remains deeply thankful for all that Sue has given to the PA profession, PA Program, College of Health Professions, and University over these 25 years and for her commitment to improving healthcare across Kansas by educating PA students to practice medicine with excellence, confidence, empathy and compassion.
---
Marvis Lary PhD, PA-C
Years of Service to WSU: 1987 – 2002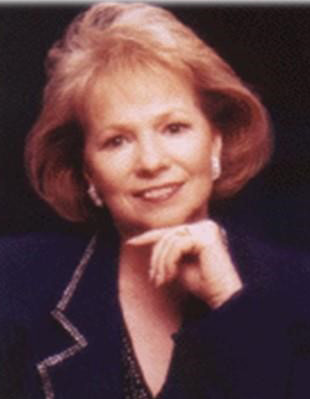 Dr. Marvis Lary, Emeritus Faculty, began her career as a PA in 1972 in WSU's PA program. She was one of only two females in the first class of 12 students. After graduating in 1975, she worked in family practice for 20 years. Seeing the value of higher education, Dr. Lary earned a bachelor's degree in 1978 and a master's in 1986, both from WSU. In 1991, she earned her doctorate from Kansas State University. In 1987, she was named Clinical Director in WSU's Department of Physician Associate, and she became the first female program director in 1989. In early 2001, she was promoted to Associate Dean of Academic Affairs and Research in the College of Health Professions.
Marvis' warmth, intelligence, diligence, and courage made her the backbone of the WSU PA Program for well over a decade. She was a pioneer for the PA profession and PA education and particularly for women within the profession. Marvis had an innate ability to inspire, lift, and advance those around her to do the same; thus, her influence is multiplied by everyone she taught and mentored.
---
Patricia (Pat) Bunton, MS, PA-C
Years of Service to WSU: 1990 – 2015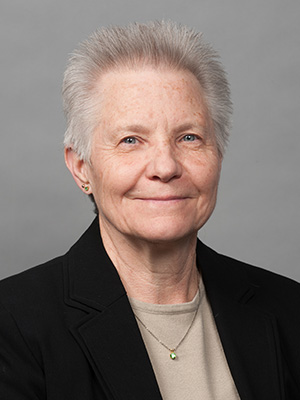 Pat Bunton, Emeritus Faculty, joined the PA faculty in 1990 and retired 25 years later, training over 1,020 PA students. Pat began her career as a nurse in 1981 and graduated from the WSU PA Program in 1987. Being the life-long learner she is, Pat also earned a Master of Christian Ministries from Friends University (1994) and Master of Adult and Continuing Education from KSU (2001). For most of her time at WSU, Pat served as the Director of Didactic Education and taught courses within the medical history / physical examination and OB/GYN courses. Pat has provided many years of service to the HIV/AIDS community, Lord's Diner, adult literacy programs, performing sports physicals for hundreds of rural and underserved Kansas youth, and her church family. She is also an avid WSU women's basketball and volleyball fan! Recognized for her excellence in PA education and service, Pat was bestowed the PA of the Year Award from the Kansas Academy of PAs in 2011 and WSU Bender of Twigs award in 2015.

The WSU PA Program and PAs throughout Kansas are so very grateful for Pat's years of service. We dearly appreciate Pat's quick smile, gracious humor, sense of fun, comical cat rescue stories, and her amazing green thumb.
---
The WSU PA Educators Appreciation Fund has been established to honor current and past WSU PA Educators, including emeritus faculty and clinical preceptors. The funds are used to support WSU PA student educational needs such as education and simulation equipment, white coat graduation ceremony, and interprofessional education events.