Counseling Services
Please note the following changes from normal services:
CAPS and #WSUWeSupportU are dedicated to making sure Shockers are heard, seen and understood while Wichita State University and our community takes precautions for COVID-19. Counselors are still available to consult via telephone or Zoom to help you develop a self-care plan for your mental health during this crisis, which can be scheduled by calling 316-978-4792. Keep up with what our counselors are doing at @ShockersCAPS on Facebook, Instagram and Twitter. If you are in crisis, reach out to the National Suicide Prevention Lifeline at 1-800-273-8255 or text the Crisis Text Line at 741-741.
In case of emergency please dial 9-1-1.
---
Counseling offers appointments for individual, couples and group therapy to enrolled students in the WSU community. No matter where you're at in life or what hardships you face, CAPS is here to help. To set an appointment, walk in to the Student Wellness Center or call at 316-978-4SWC (4792) and ask to meet with a counselor.
Typical problems seen in the center are:
Difficulties with family/friends
Academic stress
Issues with self-esteem/self-doubt
Anxiety/Stress
Eating disorders/body image struggles
General depression/unhappiness
Negative habits
Anger management
Time management
Alcohol and drug concerns
Learning disabilities and attention problems
Counseling appointments cost $10 a session. If this is difficult for you to meet, speak to your counselor about reduced cost.
Counseling and Prevention Services would like to help you cope with any difficult situation. If you are interested in couples therapy, let the receptionist know when scheduling.
---
Group therapy
The staff at Counseling and Prevention Services offers an assortment of groups to the WSU community. Contact Counseling and Prevention Services for group offerings available at the beginning of each semester.
---
Psychiatric Consultation
Counseling and Prevention Services partners with Student Health Services and a psychiatric medical doctor to provide psychotropic medication services to enrolled students. The current standard of care for mental health conditions includes both medication management and therapy. Therefore, a medication consultation is coordinated through the individual counselor and reserved only for clients engaged in counseling.
---
Psychological Assessments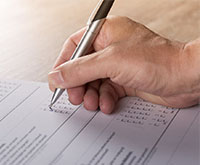 Our counseling staff administers and interprets a wide range of assessment instruments.
Interest, ability, values and personality may be formally assessed in support of psychological and/or career counseling.
---
Crisis Information
If you are afraid you will not be able to avoid hurting yourself or someone else, get help immediately. We have provided a list of resources and guidelines for dealing with psychological or emotional crises — information that can keep you and others safe in emergency situations.
---
For more information, contact:
Annette Santiago, Senior Administrative Assistant
Student Wellness Center
316-978-4SWC (4792)
Email: annette.santiago@wichita.edu