Workplace Accommodations for Employees
Overview of the ADA
In accordance with the Americans with Disabilities Act of 1990 (ADA), Sections 503 and 504 of the Rehabilitation Act of 1973 (RA), and the ADA Amendments Act of 2008 (ADAAA), Wichita State University (WSU) prohibits discrimination against qualified individuals with a disability.
For the purposes of employment, the ADA, RA, and ADAAA are designed to help individuals with disabilities access the same employment opportunities and benefits available to individuals without disabilities. These civil rights laws require employers to provide reasonable accommodations to qualified applicants for University positions and current employees.
Workplace Modification or Accomodation Request Process
If you are a WSU employee who needs a modification in order to meet the requirements of your job, please work with your supervisor following the below steps to determine if there is an effective reasonable accommodation(s).
Request Steps for Employee and Supervisor:
Employee: Complete an Employee Request (ER) Form (Fillable PDF), detailing any job-related limitations and possible modification(s), and submit it to your supervisor. Hard copies of the ER form and other accommodation process forms are available in Human Resources (HR) upon request.

If you have questions about completing the form and/or requesting an accommodation, you may contact your Human Resources Business Partner (HRBP) for assistance. To confirm the HRBP for your department or area, please refer to the list of HRBP contacts.

If you feel that supporting information may be helpful, submit sufficient documentation from your healthcare provider that supports your request. You may submit a Certification of Health Care Provider Form or any other form of documentation (i.e. a doctor's note) that supports your request for accommodation(s). Though this information may be beneficial, it is not required in order to request an accommodation.

Supervisor: After receiving the ER form, contact your HRBP to review the request and the interactive discussion process. As part of this review, your HRBP will provide you with the Record of Action (ROA) Form, which you and your employee will use to document the interactive process.

Supervisor/Employee: Discuss the request to determine if there is a reasonable accommodation(s) that will enable the employee to fulfill the essential functions of their role. During the interactive process, either party may introduce ideas or options to accommodate the employee's needs and/or seek assistance from the HRBP. Any identified accommodations must be mutually agreed upon by the employee and supervisor and documented in the ROA.

Supervisor: Submit all completed documentation, including the request form, any supporting information, and the ROA, to your HRBP to be stored in the confidential employee medical file.

Supervisor/Employee: Continue to have ongoing discussions if an adjustment or update to the existing agreed upon accommodation(s) is needed and/or if there is an additional accommodation request. All updates/additions should be documented on the existing ROA and reviewed with the HRBP prior to being finalized and filed in the employee medical file.
Resources for Frequently Asked Questions
Additional Resources
Who to Contact
HR Total Rewards Team
totalrewards@wichita.edu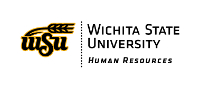 SME: HB
Revised: 03/09/2020 HB