Sick Leave
Sick leave is accrued paid leave that may be used for:
Illness/injury;
Doctor appointments;
Disability of an employee or employee's family member;
Legal quarantine of the employee;
Initial placement of a foster child in the home of an employee;
When the adoption or initial placement reasonably requires the employee to be absent from work.
Note: Employee's family includes persons related to the employee by blood, marriage or adoption, and any minor residing in the employee's residence as a result of court proceedings pursuant to the Kansas code for care of children or the Kansas juvenile offender's code.
Sick leave may be used for any of the reasons outlined above. Sick leave may not be used for any other unqualified reason (i.e. to extend employment).
The amount of sick leave accrued by an employee is based on several factors including the amount of time the employee works during a pay period and whether the employee is considered exempt or non-exempt.
In certain circumstances, other applicable University procedures may also apply:
Eligibility:
All employees in a benefit-eligible position are eligible to accrue and utilize sick leave.
---
Who to Contact
HR Total Rewards Team
totalrewards@wichita.edu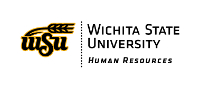 SME: HB
Revised: 10/29/2020 CT