Vacation Leave
The University provides vacation leave to all eligible employees for the purpose of rest, relaxation and to attend to personal affairs. The amount of vacation leave earned is based on the hours worked in pay status and whether the employee is exempt or non-exempt. No vacation leave is earned when an employee is on leave without pay.
In certain circumstances, other applicable University procedures may also apply:
Eligibility:
Employees in benefit-eligible positions, except for 9/10-month faculty, are eligible to accrue and utilize vacation leave.
---
Who to Contact
HR Total Rewards Team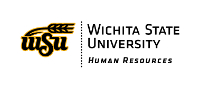 SME: HB
Revised: 10/29/2020 CT