Family and Medical Leave Act (FMLA)
FMLA is a law and University policy that allows unpaid leave for eligible employees with a qualifying event. Its purpose is to provide job and benefit protection for an eligible employee.
---
Request Procedures
As a first step in the leave request process, please complete the Leave Request Form and submit it to totalrewards@wichita.edu. A member of the Total Rewards team will then contact you within five (5) business days with the next steps in the process.
If your leave qualifies for FMLA (unpaid), you may supplement your protected leave with any of the following paid leave benefits for which you are eligible to continue your pay while on leave:
Earned Accrued Leave - sick leave, vacation leave, compensatory time, discretionary day, etc.
Shared Leave - if you meet program eligibility requirements for leave for your own qualifying health condition or to care for a family member with a qualifying health condition. (See the Shared Leave website for more information.)
Paid Parental Leave - if you are taking leave as a Primary or Secondary Caregiver following a qualifiying birth or adoption of a child (up to six (6) years of age). (See the Paid Parental Leave website for more information.)
If you are taking leave related to your own medical condition, you will need to provide a work release from your health care provider prior to returning to work. You may submit this information on a doctor's office form or you may have them submit a Return to Work Authorization.
Additional Resources:
---
Who to Contact
HR Total Rewards Team
totalrewards@wichita.edu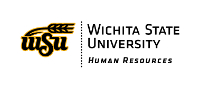 SME: HB
Revised: 06/12/2020 HB