Workers Compensation Overview
Workers Compensation is insurance that provides coverage for an employee who has suffered an injury or work-related illness resulting from job-related duties. An employee is eligible for workers compensation if an injury or illness occurred as a result of their work activity and occurred while the employee was in pay status.
What to do when a work-related injury or illness occurs
What to do after a work-related injury or illness
Employees
Report all workplace accidents to your leader as soon as possible after they occur, even if it doesn't result in an injury or illness
Provide all work releases and treatment reports to HR promptly after each appointment. These can be turned in via:

Email to TotalRewards@wichita.edu (preferred)
Drop-off at the HR front desk on WSU Main Campus during hours of operation
Sent through campus mail to Box 015, attn: Leave Administrator
Faxed to 316-978-3274, attn: Leave Administrator

Enter leave related to work comp on timesheet/leave report using sick/vacation leave.
Supervisors
Ensure that all missed work hours related to work-related injury or illness is recorded on the timesheet or leave report as regular Sick Leave. If the employee is later approved for total temporary disability (TTD) pay, also known as lost-time pay, this is coordinated between Financial Operations Payroll and SSIF.
Email TotalRewards@wichita.edu to notify the Leave Administrator of any work restrictions, and work with the HR Business Partner assigned to your area to plan and document any accommodations made.
If the employee provides you with medical documentation, including but not limited to work releases and treatment reports, forward to Human Resources at TotalRewards@wichita.edu or by campus mail to Box 015, attn: Leave Administrator.
Other helpful links:
State Self-Insurance Fund (SSIF)
State Self-Insurance Fund, a division of KDHE, oversees all Workers' Compensation claims for state employees. After OHR collects all necessary paperwork, we will send it to SSIF who will determine if your claim is approved or denied.
CompAlliance
CompAlliance is the insurance company that pays medical bills for claims that SSIF has determined are approved for compensation.
Kansas Department of Labor
For questions about Workers' Compensation Law, please visit the Kansas Department of Labor links below.
Who to Contact
HR Total Rewards Team
totalrewards@wichita.edu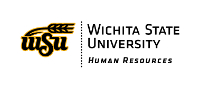 SME: FK
Updated: 04/04/2022 SRAP