Holidays
Holidays are designated on an annual basis by the Governor of the State of Kansas and the Kansas Board of Regents (KBOR) for eligible employees. In accordance with these requirements, the University observes the following paid holidays on an annual basis:
New Year's Day
Martin Luther King, Jr. Day
Memorial Day
Independence Day
Labor Day
Veterans Day (classes are in session this day)
Thanksgiving Day
Christmas Day
Additional paid holidays may be authorized by the Governor in a particular year (e.g. day after Thanksgiving or Christmas Eve).
An employee who is eligible to earn holiday credit must be in full pay status the entire workday before and the entire workday after the holiday in order to receive the holiday credit. When an official holiday falls on a Saturday, it will be observed on the preceding Friday. When an official holiday falls on a Sunday, it will be observed on the following Monday.
For more information about how the timekeeping process is administered during a designated holiday, please refer to the Holiday Timekeeping Instructions in the online Timekeeping Guide.
---
Who to Contact
HR Total Rewards Team
totalrewards@wichita.edu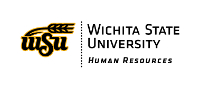 SME: CT/JO
Updated: 02/02/2023 SA