Personal Leave of Absence
If an employee would like to request time off of work (with or without pay), an employee should complete the Personal Leave of Absence Request Form and submit it to the employee's leader in the following circumstances:
Time away from work or adjustment to the regular work schedule that is anticipated to last more than two (2) continuous weeks. This could include:
Continuous or full-time absence; or,

Reduced or part-time schedule change...
...if the employee is not eligible for, has exhausted or has a leave request that does not qualify under other programs such as:
Family and Medical Leave Act (FMLA) - FMLA provides up to 12 weeks of unpaid, job-protected leave for qualifying family or medical-related reasons lasting more than three (3) consecutive days or on an ongoing basis (e.g. intermittent or reduced-partime schedule); or
Workplace Accommodations (Americans with Disabilities Act (ADA)) - process used when an employee has a limitation and needs an accommodation to meet the essential functions of the employee's job; or
Paid Parental Leave (PPL) - PPL provides paid leave for a designated period of time for employees requesting parental leave related to the birth or adoption of a child (up to six (6) years old).
If the employee is eligible for one of the above programs, the employee should complete the associated procedure(s) as applicable prior to any request for Personal Leave of Absence.
Once a Personal Leave of Absence request is received by the employee's leader, the leader should partner with the Human Resources Business Partner (HRBP) to review eligibility and impact to the employee and department. The completed form should be sent to Human Resources at Campus Box 15 to retain in the employment file.
For Personal Leave of Absence requests of two (2) weeks or less, employees should use normal department processes to make a request for leave.
Impact on Benefits
During a leave of absence, an employee's eligibility for health insurance shall be determined by and be in accordance with the policies, rules and regulations of the State Employee Health Insurance Plan (SEHP). Employee continue to be responsible for paying any employee-paid benefit premiums while on a personal leave of absence.
Leave with Pay: For leave with pay, benefit premiums are deducted in accordance with current payroll practices and policies.
Leave without Pay: Employees enrolled in SEHP are eligible to continue active employee premiums for up to 30 continuous calendar days while in leave without pay status. During this period, any benefit premiums normally deducted through bi-weekly payroll will be collected in arrears until the employee returns to pay status. Once the employee returns to pay status, the collected premiums would automatically be deducted from the first paycheck(s) unless the employee makes other arrangements. To discuss payment options or to make other payment arrangements, contact the Financial Operations Payroll Department at payroll@wichita.edu.
If an employee anticipates an absence in leave without pay status for more than 30 continuous calendar days, there may be additional impacts to other employee benefits. To confirm the full impact to benefits, the employee should contact the Human Resources Total Rewards team at totalrewards@wichita.edu
---
Who to Contact
HR Total Rewards Team
totalrewards@wichita.edu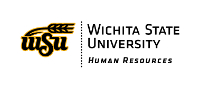 SME: CB
Revised: 9/23/2019 CB