Military Leave
Each employee in a regular position who is a member of a reserve component of the military service of the United States or National Guard shall be granted a maximum of 30 working days (240 hours) of military leave with pay for active duty within each 12-month period beginning October 1 and ending September 30 of the following year.
To request paid military leave, a completed Leave Request Form and copy of military orders should be sent to TotalRewards@wichita.edu 30 days prior to the start of the leave, or as soon as possible after notification of active duty, whichever is later. Active duty in excess of 30 working days within the 12-month period shall be charged to leave without pay or, at the employee's request, to appropriate accrued leave.
Military Activation Pay and Military Pay Differential
Benefit-eligible employees of the state of Kansas who serve in the military reserves and are called to full-time military duty, mobilized and deployed for more than 30 consecutive days, are eligible to receive a one-time activation gross payment of $1,500 and the difference between the employee's military base pay and the employee's state of Kansas base pay when the military base pay is less than the state of Kansas base pay, not to exceed $1,000 gross payment per pay period.
An "eligible employee" means an employee who is:
A current benefits eligible state of Kansas employee in the military reserves, including unclassified temporary employees who are benefits eligible;
Activated to full-time military duty; and
Mobilized and deployed in excess of 30 consecutive days in support of a military operation
The employee is eligible if in any of the following military reserve groups in the United States:
The military branches and related services of the Army Reserve
Naval Reserve
Marine Corps Reserve
Air Force Reserve
Coast Guard Reserve
Army or Air National Guard
Public Health Commissioned Corps
Other category of person designated by the President in time of war or emergency.
The individual shall have been a state employee when mobilized and deployed.
Request Procedures
Complete the Leave Request Form
Provide Military Orders
Send both to TotalRewards@wichita.edu
Once eligibility is confirmed, a member of the Total Rewards team will communicate further instructions.
Additional Information:
Please review Personnel Bulletin 09-02 - Payment for Employees Activated to Military Duty for more information about these military payments.
---
Who to Contact
HR Total Rewards Team
TotalRewards@wichita.edu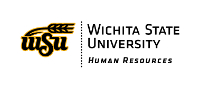 SME: FK
Updated: 03/03/2023 SA