Whether you are a new or returning client, we are pleased you chose us to serve your needs.
Questions about enrolling or re-enrolling in the Clinic? Visit Enrollment Information for instructions on submitting client forms.
» Phone: Call 316-978-3289 to discuss your needs
» Online: Submit a Speech-Language-Hearing Clinic Request Information Form

Questions about fees or payments?
» Contact the Billing Coordinator at 316-978-3512 or slhclinic@wichita.edu
---
Ready to make a payment now for hearing or speech services? Click button below, then choose either the "Audiology Payment" (hearing) or "Speech Payment" icon.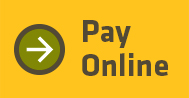 ---
Speech and Language Services | Hearing Services | Hearing Aid Repairs
Enrollment Information | Find a Board Certified Specialist | Additional Resources
---
Speech and Language Services
The Wichita State University Evelyn Hendren Cassat Speech-Language-Hearing Clinic provides comprehensive diagnostic and therapy services for a wide range of communication disorders across all age groups.
Areas evaluated and treated at the Clinic include:
Articulation
Language
Literacy
Voice
Speech Fluency/Stuttering
Social Skills
Pediatric feeding and swallowing
Speech-language disorders following a stroke, head trauma or laryngectomy
Speech-language disorders requiring alternative and augmentative communication
There are also area specific groups that meet at the Clinic:
---
Hearing Services
Diagnostic and Hearing Evaluations
Assessment for auditory processing disorders
Custom earmolds and hearing aids for swimmers, musicians
We repair and service most makes and models of hearing aids, regardless of where they were purchased.
An open Walk-In Clinic is available Thursdays from 1:30 - 4 p.m.
No Appointment Necessary! (Please call ahead in case to verify)
Purchase and Repair pricing varies based on technology and age of the hearing aid.
---
Additional Resources