SMGT and Mental Health Week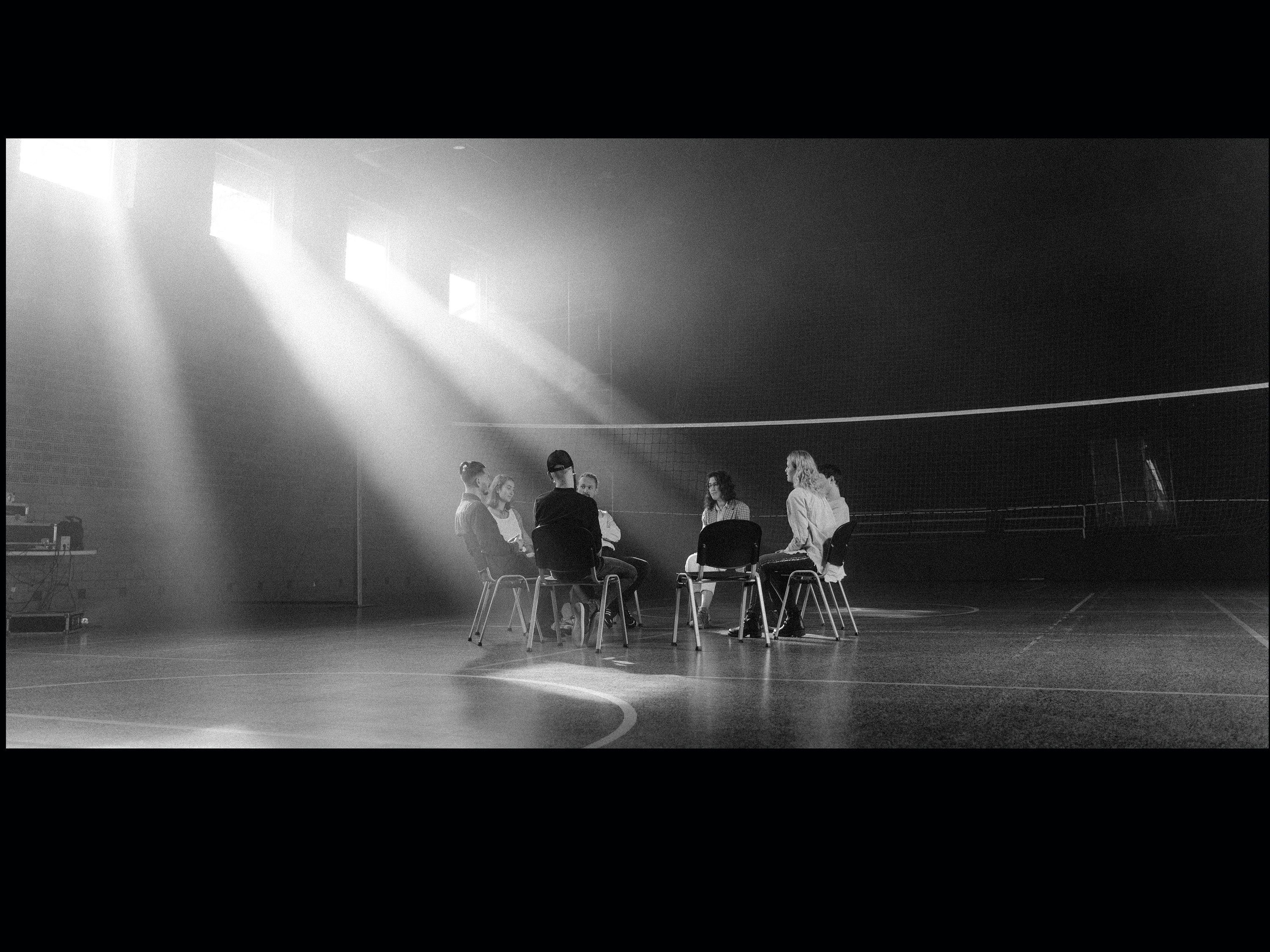 About SMGT and Mental Health Week

Interviews
Having timely and important conversations is the best way to understand issues of mental health as connected to the sport industry.
The sport industry includes coaches, athletes, organizational personnel, fans/spectators, mental and physical health specialists, and a number of other connected groups of people. All these groups—and the many others not mentioned here—are important to the conversation of mental health.
Let's hear from just a few of these voices on the intersection of mental health and sport.
Beth Guymon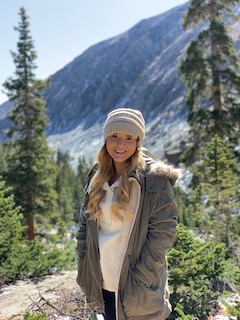 My name is Beth Guymon and I am currently a graduate student in the M.Ed. Sport Management program here at Wichita State. Before I began the graduate program, I also graduated from Wichita State with my Bachelor's degree in sport management and a minor in communication. I currently serve as the graduate assistant for student services in the Wichita State athletic department. Even though I have lived in Wichita for four years now, I am originally from Garden City Kansas where I grew up with my parents Josh and Mary, and my twin brother JJ. I also have three dogs; Petunia, Otis, and Cheyenne.
I really enjoyed working with these practitioners on the interviews for the SMGT and Mental Health website!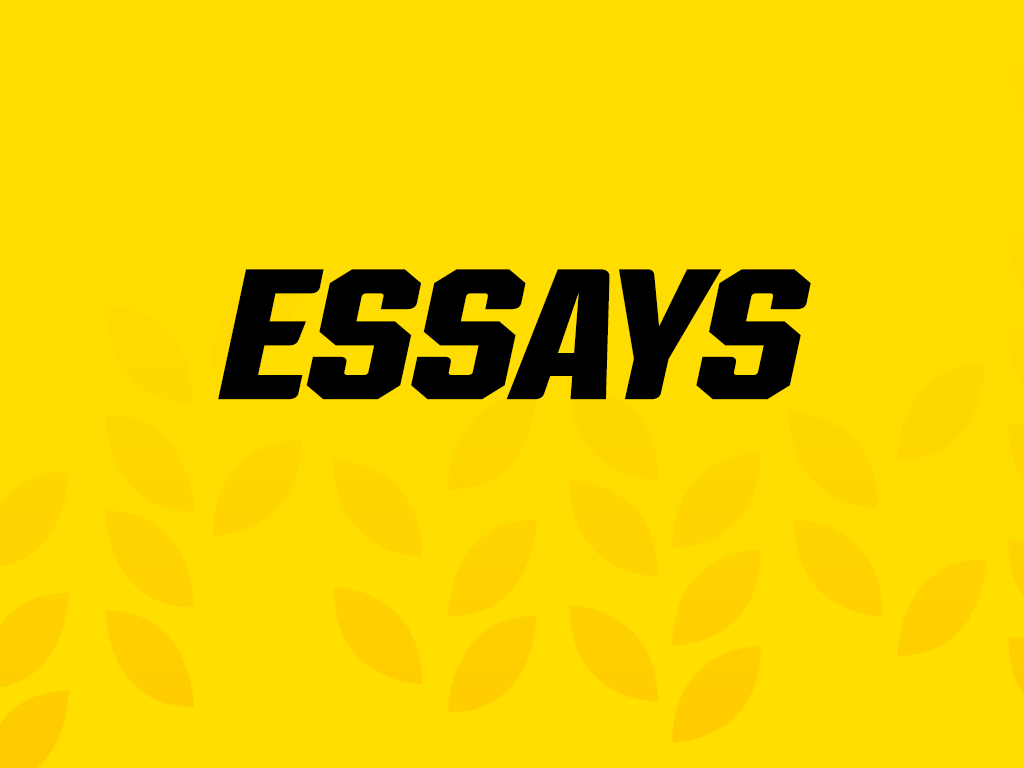 Essay and Thoughts
We have put together thought provoking and informative essays that discuss a variety of approaches or experiences centered on the topic of mental health, wellness, and sport. Want to know more about each author's thoughts? Please feel free to reach out and contact them using the information provided.
Dr. Mark Vermillion
Holistic health, self-care, and leading yourself: Just some thoughts...
Where to begin?
When deciding to take on the task of writing this essay, I sat there in my office and tried to decide what could I really provide on the topic. In all honesty, I didn't really know. I am not a national expert on…well, anything really. So I began with the notion that I am simply having a conversation with someone, myself.
I should start off by saying that what follows is my opinion. I normally try to form an opinion on things after I have learned about the subject matter, whether through experience, reflection, or by simply finding information from folks far more intelligent than I am. Regardless, my opinion is no better, no worse than others' opinions. I did try, though, to walk through things in a way that made sense to me.
One of the things we—those of us involved in strategic planning, assessing performance, or providing leadership to others—have been talking about recently is self-care. While this conversation has been increasing over the past few years, it was greatly accelerated with the COVID-19 pandemic through 2020 and 2021. However, simply discussing self-care without a proper contextualization of what it is, how it can be supported, and how it relates to personal leadership is really not productive for anyone involved. As a result, I would like to say a few words regarding how I see self-care as relating to a holistic understanding of health and its connection to leading yourself.
Health and Wellness
Health and wellness are not new concepts, but they vaulted to the forefront of public consciousness and media coverage in recent years. In 1946/48 the World Health Organization conceptualized health as not merely the absence of disease or infirmity, but as a holistic approach involving the social, psychological, and other environmental factors (WHO, ND). Indeed, we have a whole discipline-based approach labeled as the biopsychosocial model of health (Vogele, 2015) illustrating the importance of taking into account as much information as possible. A holistic view of health, then, is a nice starting point for examining the multifaceted concept of wellness.
What is wellness? Again, lots of different but interrelated definitions and ideas. A non-textbook definition might involve something like "…the active pursuit of activities, choices and lifestyles that lead to a state of holistic health" (Global Wellness Institute, ND, para 2). There are many different ways to understand the concept of wellness. For my purposes, I like a fairly simple and straightforward approach. The Workplace Wellness Lab simply outlines eight (8) dimensions of wellness as pioneered by the Substance Abuse and Mental Health Services Administration (SAMHSA) (Workplace Wellness Lab, 2016). Those eight (8) dimensions include the following dimensions:
Emotional—being able to effectively cope with life and relationships
Environmental—create or manage pleasant contexts or environments that support well-being
Financial—relates to your satisfaction with current and/or future financial situations
Intellectual— growing or examining creative abilities and finding ways to expand knowledge and skills
Occupational— your own satisfaction and enrichment from work
Physical—understanding and acknowledging the need for physical activity, healthy foods, and SLEEP
Social—creating and managing connections, a sense of belonging, and a well-developed support system
Spiritual—finding and examining a sense of purpose and meaning in life
To me, this flexible approach to understanding health and wellness allows us to have a productive conversation about what self-care really means to people and organizations. Self-care seems to be associated with a 'balanced life.' How we achieve balance and what that means or looks like for each person might be different.
Self-care and Leading Yourself
Michael (2021) describes self-care as any activity that we do deliberately in order to take care of our own health, whether the focus is mental, emotional, spiritual, or physical in nature. Engaging in relaxing activities does not mean you have to be inactive or idle. For many people, relaxation involves things they enjoy doing, whether this is working out, taking time to read a book/magazine, or my personal favorite—sitting on the porch and just taking in all the stuff going on around me. In reality, I think relaxation is simply the removal (or management) of stress, expectations, and/or obligation—even for just a little bit of time.
Since the WHO (2021) talks about self-care as involving more than just the individual, we can take a systems approach to looking at self-care and how it benefits or impacts more than just the singular person. Whether we are looking a group of friends, families, neighborhoods, communities, or organizations, self-care is more than just a myopic or selfish focus on yourself. Think of it in terms of a car or truck. Changing the oil is not selfish and only focuses on the engine. It is something you do to keep that engine running well, which impacts the entire vehicle. The vehicle impacts the individual driving and quite possibly their family, friends, co-workers, etc. Looking past my terribly clunky analogy, the idea here is that self-care has a ripple effect and positively impacts outcomes in a systemic way.
Self-care, or whatever you would like to call it for your own purposes, then, is a coping mechanism deployed to achieve positive results. Results, then, can be personal, organizational, or even community-oriented. To me, this means a conversation about self-care involves, ultimately, leadership. Doesn't it seem to always come back to leadership?
Leadership is different to each person; my undergraduate courses have taught me that. And that's not a bad thing. But, there are a number of commonalities, though, that we can pull from the various conceptions or definitions of leadership. For us, leadership is a social enterprise that involves supporting others in the achievement of goals. As a result, leadership is a vehicle—a process—not the end result or position title.
Since leadership is a social process, in my mind's eye, the formula is simple:
A leader supports others and moves a collectivity towards set of goals benefitting both individuals and the organization
A leader cannot support others if they are not functioning at an optimal level
Self-care is about engaging yourself to function at an optimal level
It would seem to me, then, leaders must have some understanding of how to look out for themselves; take time for themselves; and promote the idea of doing what individuals need to do to recharge. Establishing a culture where self-care is discussed and supported has an impact on organizational effectiveness (Hyatt, 2018).
The leader needs to engage in a routine that helps them function and recharge (i.e., self-care). We also know that you cannot effectively lead others until you truly understand how to lead yourself. That sounds a bit odd, I know, but the reasoning seems sound.
Simply put: A leader cannot ask others to focus on self-care if those people see the leader not engaging in the very thing that they are urging their colleagues, employees, friends, neighbors, community members, or student-athletes to do. Therefore, we try and lead by example. Leading yourself is a whole lot harder than it sounds because it seems to involve turning the mirror on ourselves and being open about what/who is staring back.
What does leading yourself involve? Again, I am no expert here, but I try to listen to those around me and there appears to be some key ideas associated with leading yourself. Self-leadership involves:
Accountability to beliefs, values, and goals
Integrity in action, purpose, and thought
Courage to act (or not act), as appropriate
Self-awareness to learn, reflect, and adjust/maintain
Learning to lead is a process. Leading yourself so that you can effectively lead and support others is a process. Supporting others and helping them maintain a balanced approach to life and/or work is important to individual, organizational, and community health.
There doesn't appear to be a pill, diet, or other prescription that clearly and clinically solves self-leadership, self-care, or an understanding of wellness. This is frustrating for a lot of people, which I get. But, in the murkiness of figuring this stuff out, we have the autonomy to chart our own path, find what works for us, and allows us the chance to really make an impact in those places and spaces that are important to us.
That seems like a healthy place to start.
Dr. Jeff Noble
Youth sports has changed a lot since I was a kid. Growing up, I would often gather with my friends from the neighborhood and we would play whatever sport was in season at the time. In the fall and winter, we played football or basketball. In the spring and summer, we played baseball or basketball (we really liked basketball). That was pretty much it. It wasn't organized or structured – we just met up, picked teams, and played, often for the majority of the day.
Nowadays, kids have more playing options available to them, thanks to the greater availability and number of organized youth sport leagues out there. In spite of this greater availability of activities, more youth today are specializing in one sport at an early age, with the hopes of turning professional or landing a university athletic scholarship. To achieve these goals, many parents enroll their children in high-level, professionally coached programs with meticulously structured training schedules and year-round competitions. And though there are many physical and social benefits for participating in sports, the increased intensity and expectations placed on many young athletes has led to greater challenges associated with their mental health (Young, 2021).
While the study of mental health issues in youth sports is still in its infancy, there is evidence that adhering to a rigorous competition and training schedule can lead to anxiety and depression in athletes. Becoming overly-involved with sports takes time away from participating in other important and enriching activities for youth, such as schoolwork, socializing, and recovery from injury and/or illness. It's important for parents to monitor the time their children devote to sports, and ration that time like they would if their child spent too much time watching TV or being on their phone. (Young, 2021)
Another issue associated with over-involvement in sports is the amount of stress athletes' experience. The expectations placed upon athletes by their parents and others can put a lot of pressure on the individual to fulfill them. Those who have difficulty managing the stress associated with those expectations along with the constant training and competition can often experience periods of anxiety, which leads to diminished performance - what many refer to as choking. When athletes' feel they are not fulfilling their potential, their confidence and optimism tends to diminish, and can ultimately cause the athlete to drop out of sports (Young, 2021). To prevent this, parents and coaches should help their athletes set goals that are realistic and attainable. They should be open and understanding of the goals the athletes choose for themselves, and make sure they display respect to the athletes when discussing their feelings and opinions (Skyland Trail, 2021).
Injuries play a significant role in the mental health of athletes. Injured athletes are more prone to mental illnesses such as clinical depression and psychosis (Skyland Trail. 2021), and tend to experience thoughts associated with low motivation and laziness. Even after recovery athletes can experience anxiety out of fear of re-injury, which can inhibit their training and performance (Young, 2021). Coaches and parents need to communicate and listen to their athletes to make sure they are comfortable when resuming activity after an injury, taking into account any long-term risks that may result from returning too soon.
Sports are meant to be fun, especially for youth. In order for children to reap all the benefits of playing, kids and adults should have an understanding of the impact competition and training for a sport can have on the athletes' mental health.
References
Skyland Trail. (2021). What parents should know about youth athletics and mental health. Retrieved 18 October 2021, from https://www.skylandtrail.org/what-parents-should-know-about-youth-athletics-and-mental-health/.
Young, A. (2021, April 10). Op-ed: Are youth sports harming our kids' mental health? Los Angeles Times. Retrieved October 18, 2021, from https://www.latimes.com/opinion/story/2021-04-10/youth-sports-mental-health-pandemic.