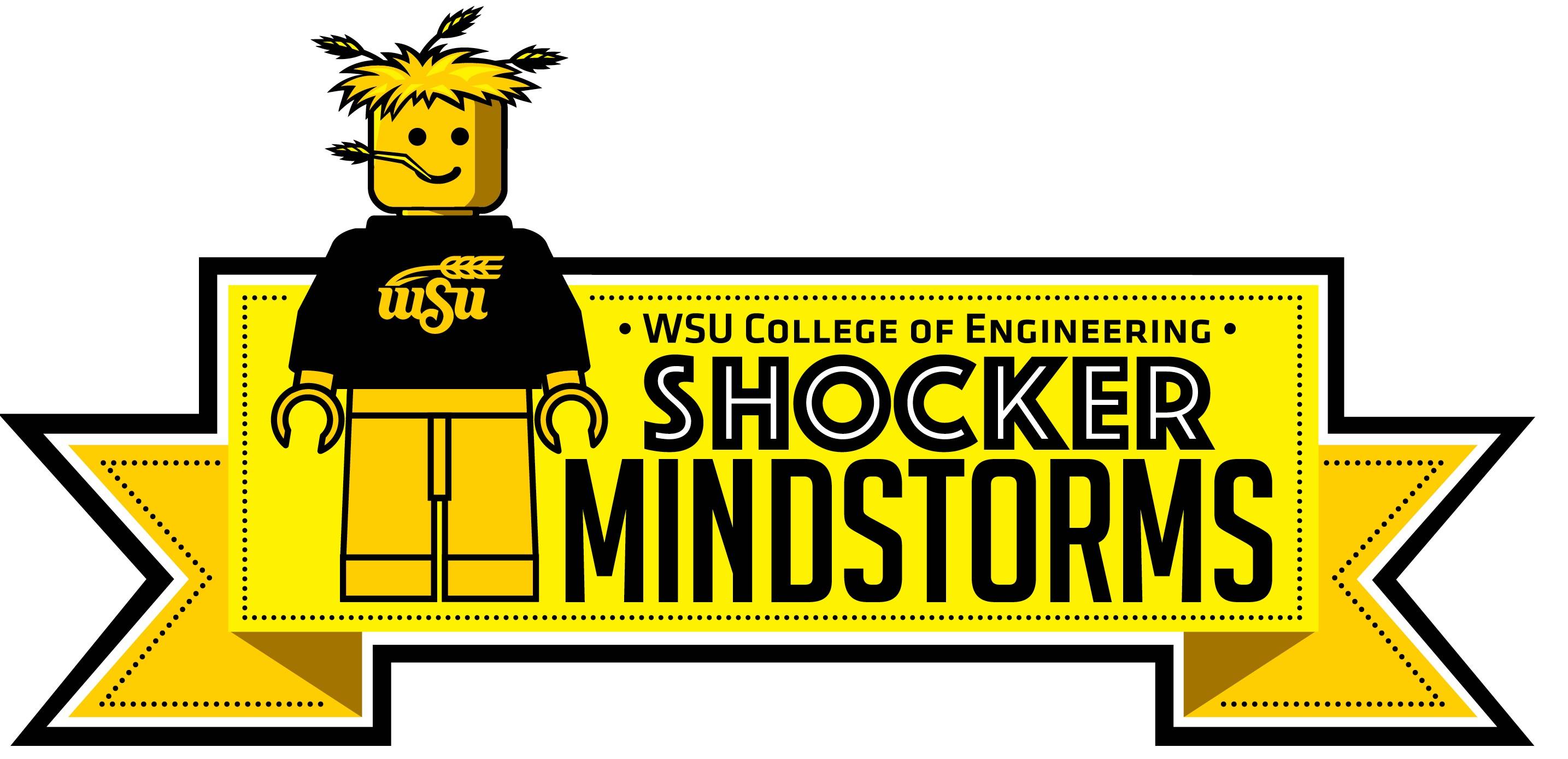 2017 Overview and Timeline
September 17, 2016 -- Prospective Coach Training Session, 9 a.m. to 3 p.m., National Center for Aviation Training, Building 200, Room M165.
December 19, 2016 - Team Registration Opens, 8 a.m.
December 19, 2016 - Course details released on the MINDSTORMS website, 8 a.m.
January 7, 2017 - Course preview for MINDSTORMS course builders, Experiential Engineering Building (NEW LOCATION), 10 a.m -12 p.m.
February 17, 2017 - Last Day to register a team, 12 p.m.
February 18, 2017 - Trial Day, 10 a.m.-2 p.m., WSU Heskett Center
March 11, 2017 - Shocker MINDSTORMS Challenge, 8 a.m.-4 p.m., WSU Heskett Center
On March 11, 2017 the Colleges of Engineering and Education at Wichita State University will host the 17th Annual WSU Shocker MINDSTORMS Robotics Challenge. Teams of students, in grades 3-8, or ages 8-14, will have the opportunity to compete on courses designed by Shocker Mindstorms coaches and demonstrate what they have learned to industry professionals and WSU representatives in Presentations, Displays, and Notebooks.
The 2017 Shocker MINDSTORMS Challenge is a joint effort of the Colleges of Engineering and Education, and local industry. Many student organizations, faculty members, professional educators, engineers, and industry professionals volunteer their time to make this event a success.
The Shocker MINDSTORMS Challenge is open to the public. Spectators, parents, grandparents, friends, classmates, engineers and educators are invited and welcome. The Shocker MINDSTORMS Challenge provides an excellent exhibition of young people's efforts, dedication, knowledge, and skills.
NEW THIS YEAR!
Parents and teachers wishing to establish new MINDSTORMS teams may apply for a starter kit of three LEGO MINDSTORMS robot kits and a software license. These kits will be loaned for one year to those interested in launching new teams. We will award as many as six starter kits for the 2017 competition year. To be considered, parents must first attend the free Prospective Coach Training Session on Sept. 17, 2016.
To be considered and learn more, email Polly Basore, MINDSTORMS faciliator.
2017 Shocker MINDSTORMS Challenge Steering Committee:
Polly Basore, College of Engineering
Norman Bent, College of Engingeering
Amber Fischer, College of Engineering
Erin Shields, College of Engineering
Kirsten Jensen, Textron Aviation
Eric D. Mead, Textron Aviation