CARE stands for Campus Assessment Response Evaluation. CARE Team is a collection of WSU staff who are committed to helping ensure students' needs are met in order to promote wellness and academic success. We provide a proactive and supportive multidisciplinary team approach to prevention, assessment and intervention for situations that may interfere with members of campus functioning to their full potential.
Members of CARE Team come from many different areas on campus to help ensure relevant expertise is available for a wide variety of potential concerns. To learn more about CARE Team's members and their positions on campus, click here.
CARE Team is a verified member of the National Association for Behavioral Intervention and Threat Assessment, otherwise known as NABITA.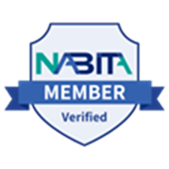 » Click here to learn more about NABITA.
---
The CARE Team process
You may wonder what happens on our end once you submit a concern. Here is a breakdown of the basic steps:
When a concern is submitted, the report is entered into a secure database, which pulls in available information from Banner such as date of birth, contact information and area of study. The team members are then notified that a concern has been submitted. The notification contains the student's name and a freshly generated database ID, but does not contain details about the concern.
One of the team members in the office for the Vice President of Student Affairs assesses the report and turns it into a CARE Team case. The case is then assigned to a team member as the main point of contact. This assignment may change over the lifetime of the case if it turns out someone else is better positioned to help the student. If the report is more relevant to a different team, it will be transferred to that team. Click here to see the different reporting options available.


If there are concerns about harm to self or others, the student may be assigned a mandatory mental health assessment, which can be completed at Counseling and Prevention Services OR by signing a release of information that allows

Once the concern becomes a case, other members of the team are notified. Certain members then add information they may have about the student, such as whether the student is living in on-campus housing, is employed on campus, or has had previous concerns submitted about them.
The member to whom the case has been assigned will reach out to the student, the reporter, and any other relevant parties to gather information and arrange a conversation with the student. CARE Team members will abide by HIPAA and FERPA in this process.
The team member will work with the student and any other relevant parties to assess the student's needs and inform the student of options, services, information, processes and resources available to them. When possible and relevant, CARE Team members will be happy to connect the student with people, offices and resources to meet their needs.
CARE Team will close the student's case in the following situations:

If the student is connected with resources and has their needs met
If a lower-risk student expresses they do not need or want CARE Team's help*
If the student leaves the university
Throughout this process, CARE Team will meet once a week to discuss current cases. CARE Team also attends monthly trainings to promote ongoing development and growing understanding of the issues that students face.
*This does not apply in situations when the student has significant risk factors of harm to self or others.
---
What CARE Team is not
While the CARE Team can be a great resource and tool for helping students, it can't do everything. There are some services that CARE Team is not equipped to offer.
Emergency services. CARE Team is happy to reach out to students who have recently experienced a crisis or who seem at-risk of harm to self or others. However, if a student is currently in crisis and in imminent danger of harm to self or others, we advise you to call 911 or call UPD at 316-978-3450. Calling the police does not get anyone in trouble; police provide emergency services.
Counseling services. Counseling and Prevention Services has representation on the CARE Team, and if students need counseling services we are happy to put them in touch with either CAPS or a community provider. However, the CARE Team does not offer counseling services, and most of its members are not licensed counselors.
A "Get Out of Jail Free" card. CARE Team is happy to assist students who have run into obstacles to their wellness or academic success. However, we expect students to make an effort to do their part.
---
Frequently asked questions
Taking the step to submit a concern about someone can evoke mixed feelings. Below are a few common questions people have about this process.
If you need immediate assistance after normal business hours, please contact Wichita State University Police Department at 316-978-3450.
Do you have questions that weren't answered here? Reach out to us at care@wichita.edu.
If you need immediate assistance after normal business hours, please contact Wichita State University Police Department at 316-978-3450.