Logging Into Zoom
Once you've downloaded and installed the Zoom app, open the app on your device.
Choose Sign In.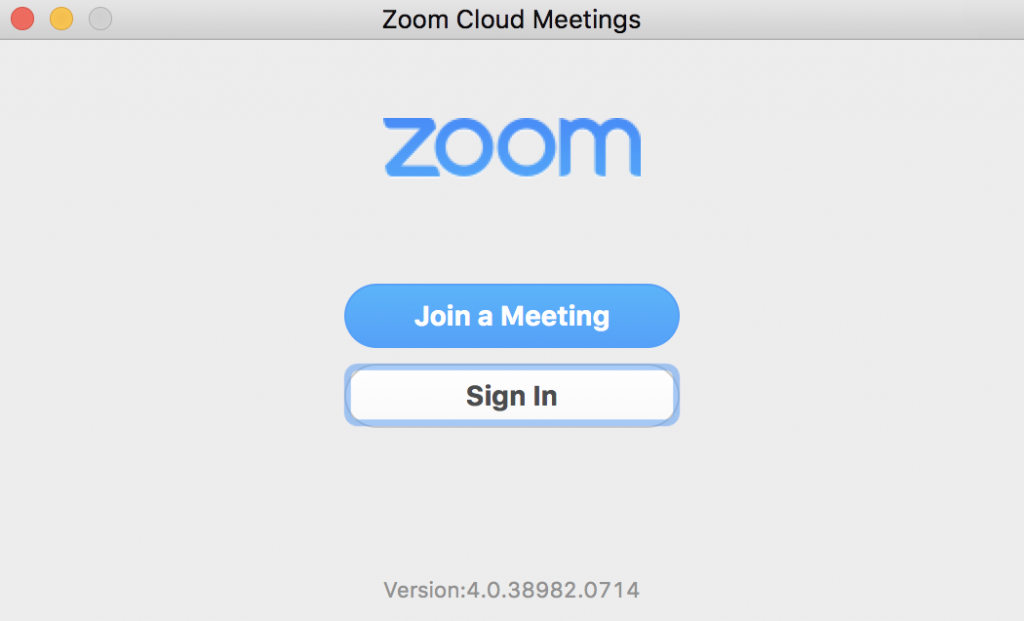 Choose the Login with SSO option.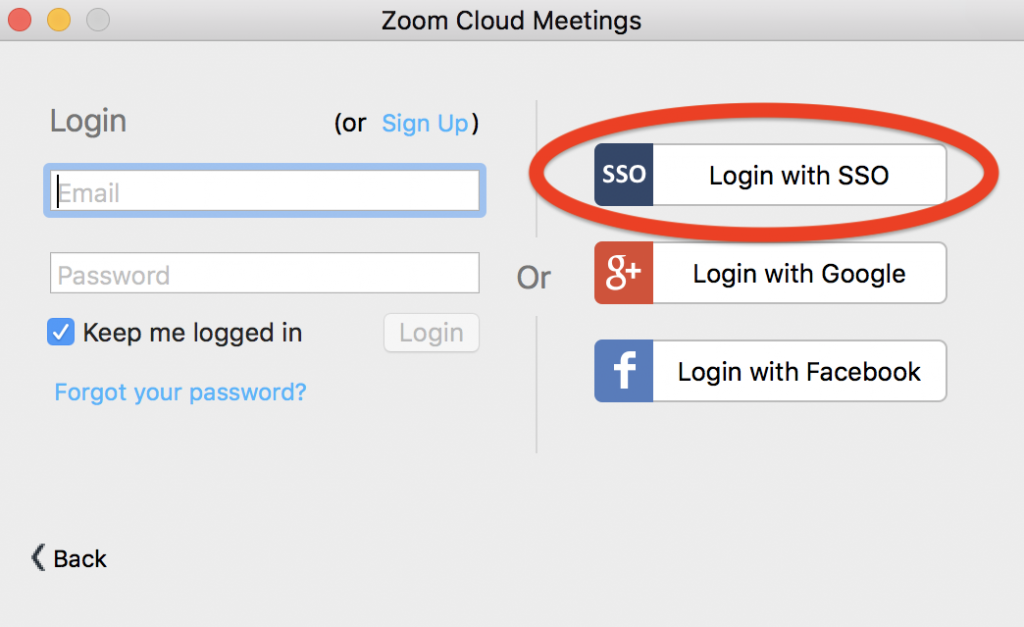 Enter wichitastate as the company domain (lowercase letters, no space). Then click "Continue."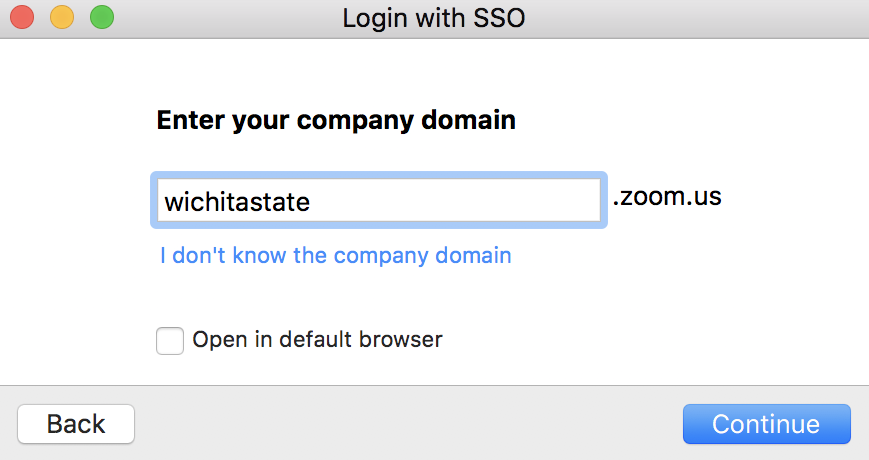 You should then see the WSU single-sign-on window. Enter your ID in the form of myWSUID @ wichita.edu . ( For example: x123x456@wichita.edu ) Enter your current myWSU password. Click "Login."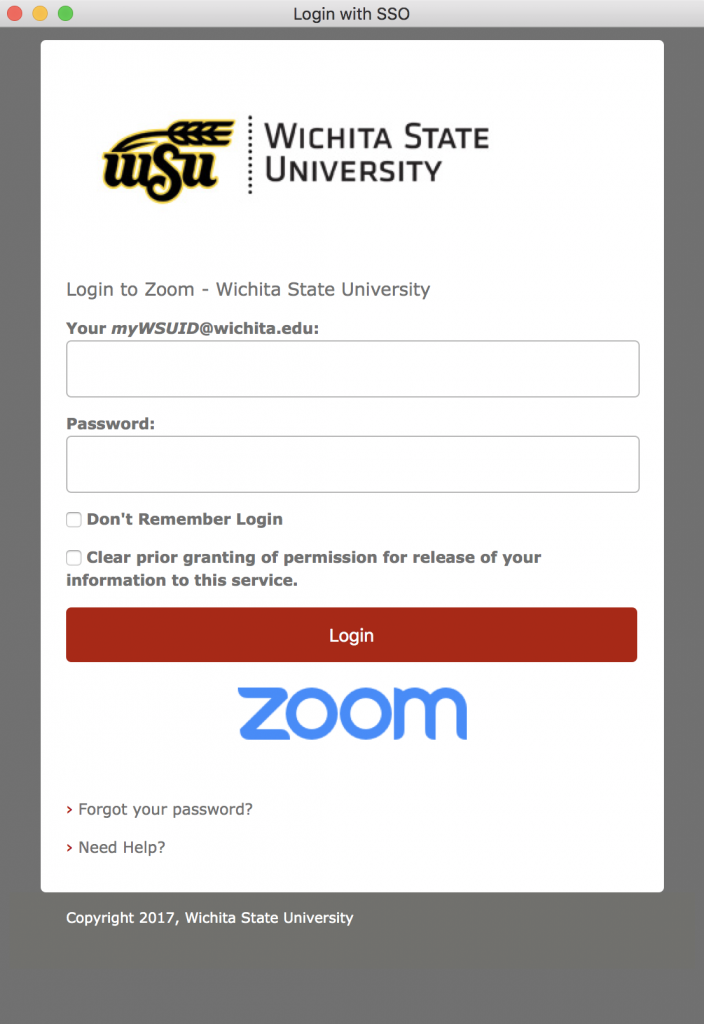 You should see the WSU information page appear. You can choose to not see that page in the future and have the Zoom app remember your login information so that a single click starts up the app in the future without username/password.
Choose an option of consent from the choices available.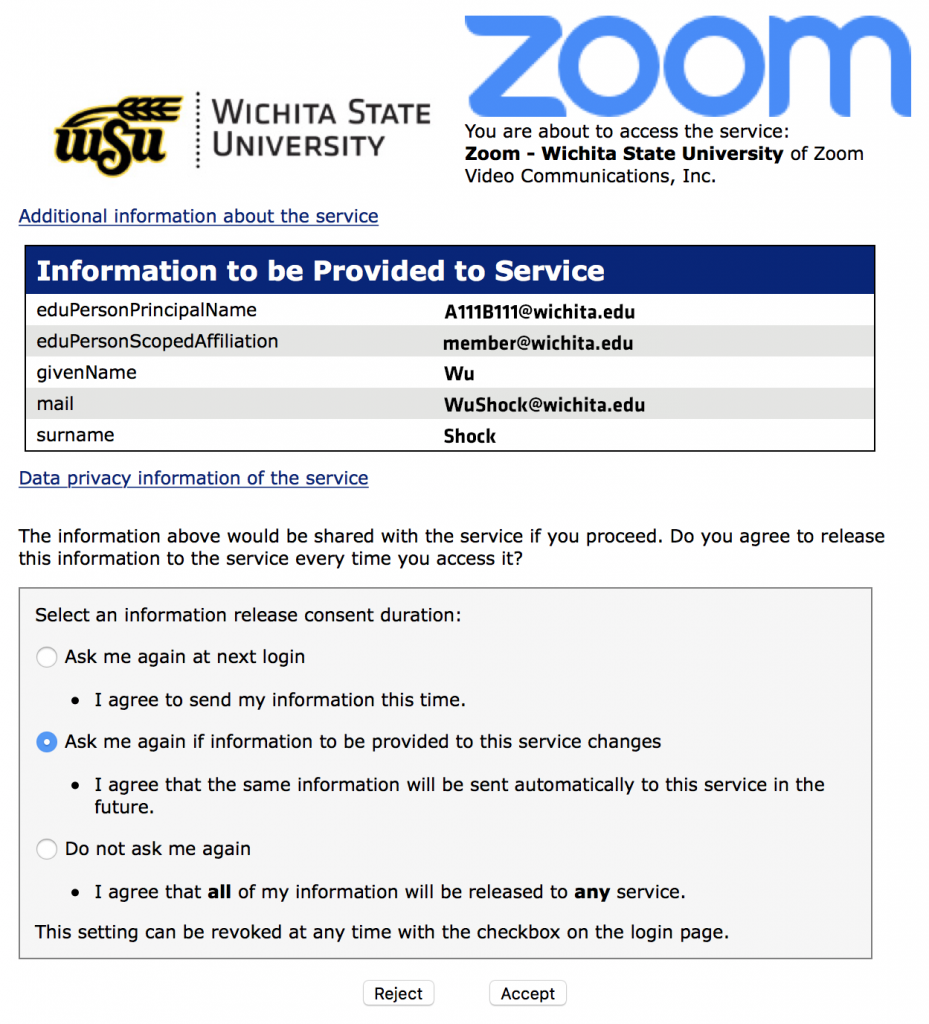 Next, choose "Accept." The Zoom main account window should open on your desktop, and the app will be active.