Add Your Zoom (or other pre-existing) Recording to Panopto
There is an integration that allows you hold a Zoom session and have it go directly into Panopto, and you should be using that if you do this task very often. You can find out more about the Zoom-to-Panopto integration here.
Use the following steps to upload your Zoom recording (or any other recording) to Panopto:
Navigate to Panopto and login via the Blackboard option using your WSUID and password.
From among the options in the Create dropdown button at the top, Choose Upload Media.
A new window will pop up. Use the dropbox next to Add Files To, and select the folder in which you want your video to be uploaded.

Drag and drop the new Zoom MP4 files, or click in the window area to search your computer folders for the proper file.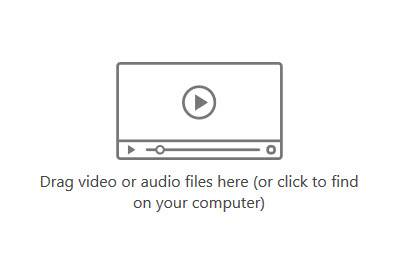 Processing in Panopto will take some time. Remember that the longer your video is, the more time it will take to process. After the video has fully processed, the option to add automatic captions should become available. This may take up to 24 hours. If the option does not appear after 24 hours, please contact OIR for assistance.
Once the video is fully processed and captioned, you can share the Panopto video to your class.