Creating Zoom Meetings using Outlook Add-in
Manage Your Outlook Add-ins
In Outlook, choose the File tab and select the Manage Add-ins options near the bottom of the window.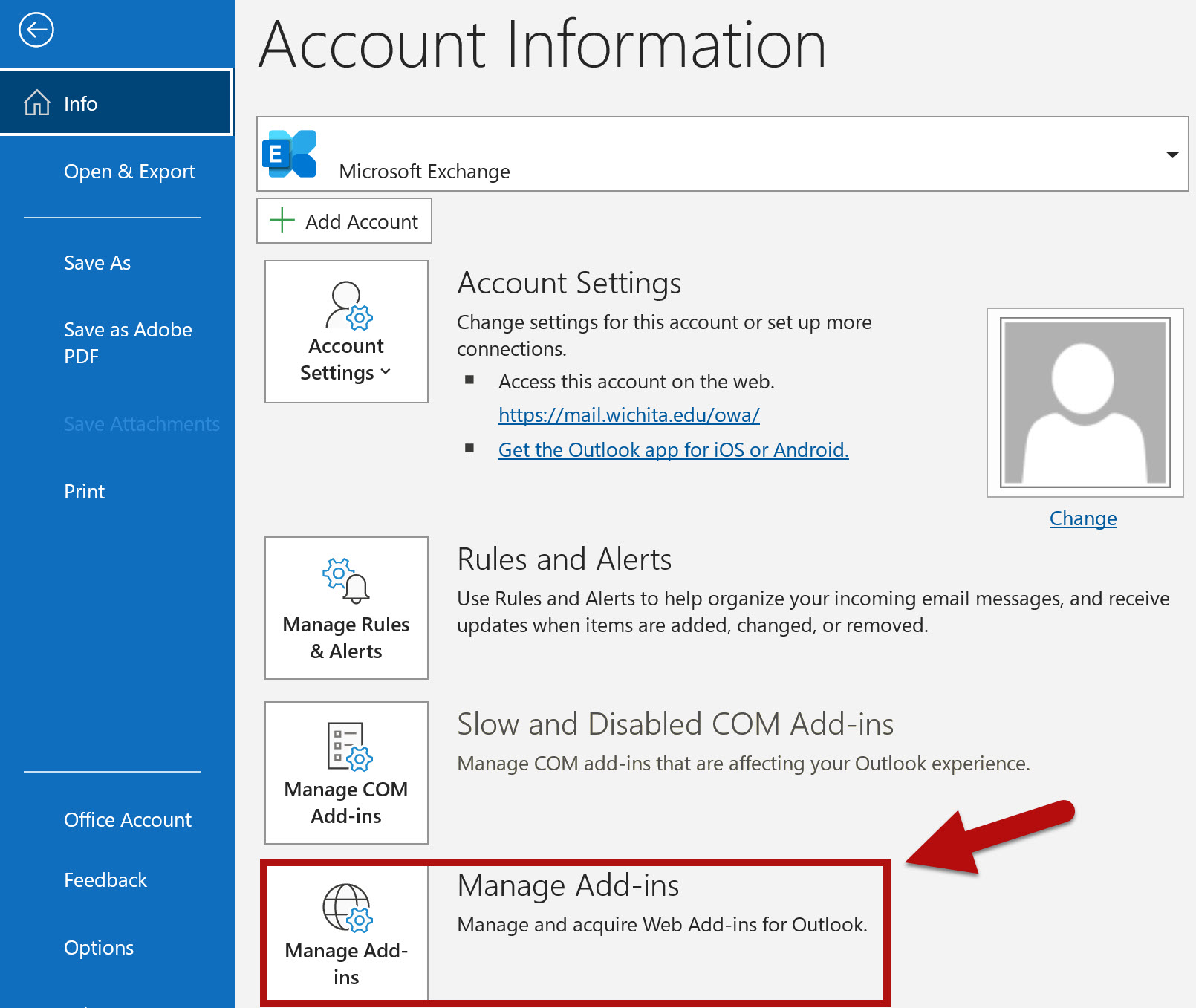 This will open the Add-ins manager in your web browser. You may notice that your Zoom add-in is set to the "off" position.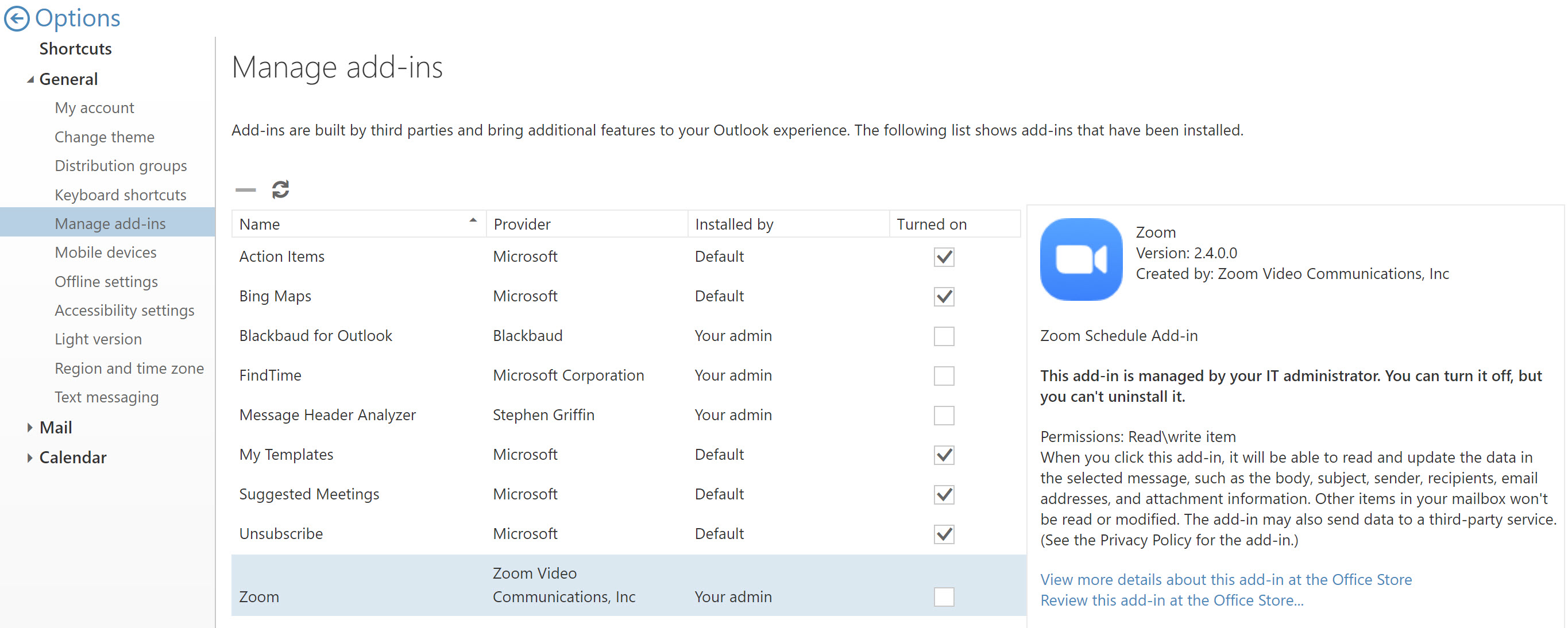 Select the checkbox associated with Zoom under the "Turned on" category. This will enable the Zoom add-in in your Outlook application.
Please note that you may need to close your Outlook and restart the application in order for the change to be reflected.
Creating Your Zoom Meeting within Outlook
Begin the process of scheduling your meeting in Outlook as normal. Now that you have turned on the Zoom add-in, you will note that there is now an option in your Meeting ribbon to Add a Zoom Meeting.

When you are ready to add the Zoom Meeting, select the "Add a Zoom Meeting" option from the ribbon to begin the sign-in process.
When the sign-in window appears, choose the SSO options towards the bottom of the window.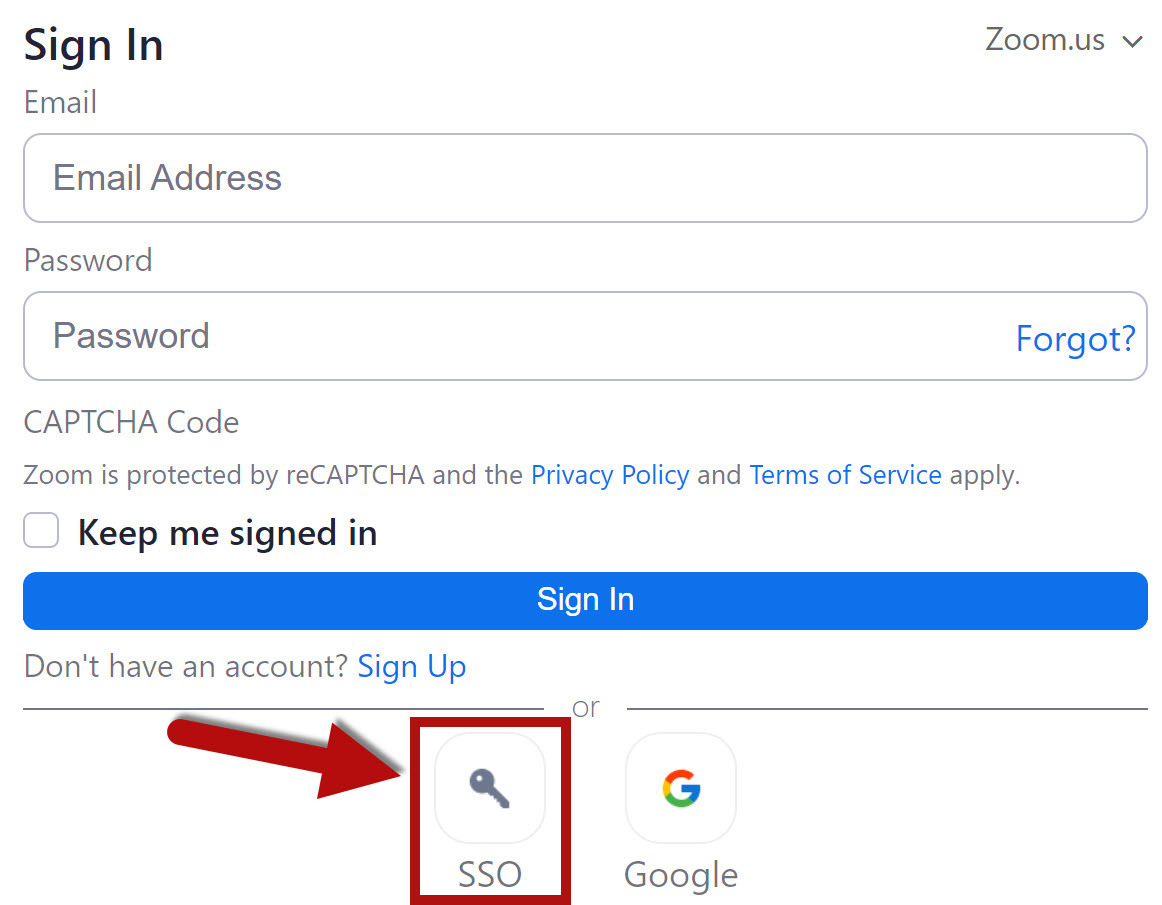 You will be prompted to Enter your company domain. In the textbox, type "wichitastate" in all lowercase letters with no spaces, and select Continue.
You may be prompted to identify which Microsoft account you would like to sign-in with and accept Permissions for Zoom during the sign-in process.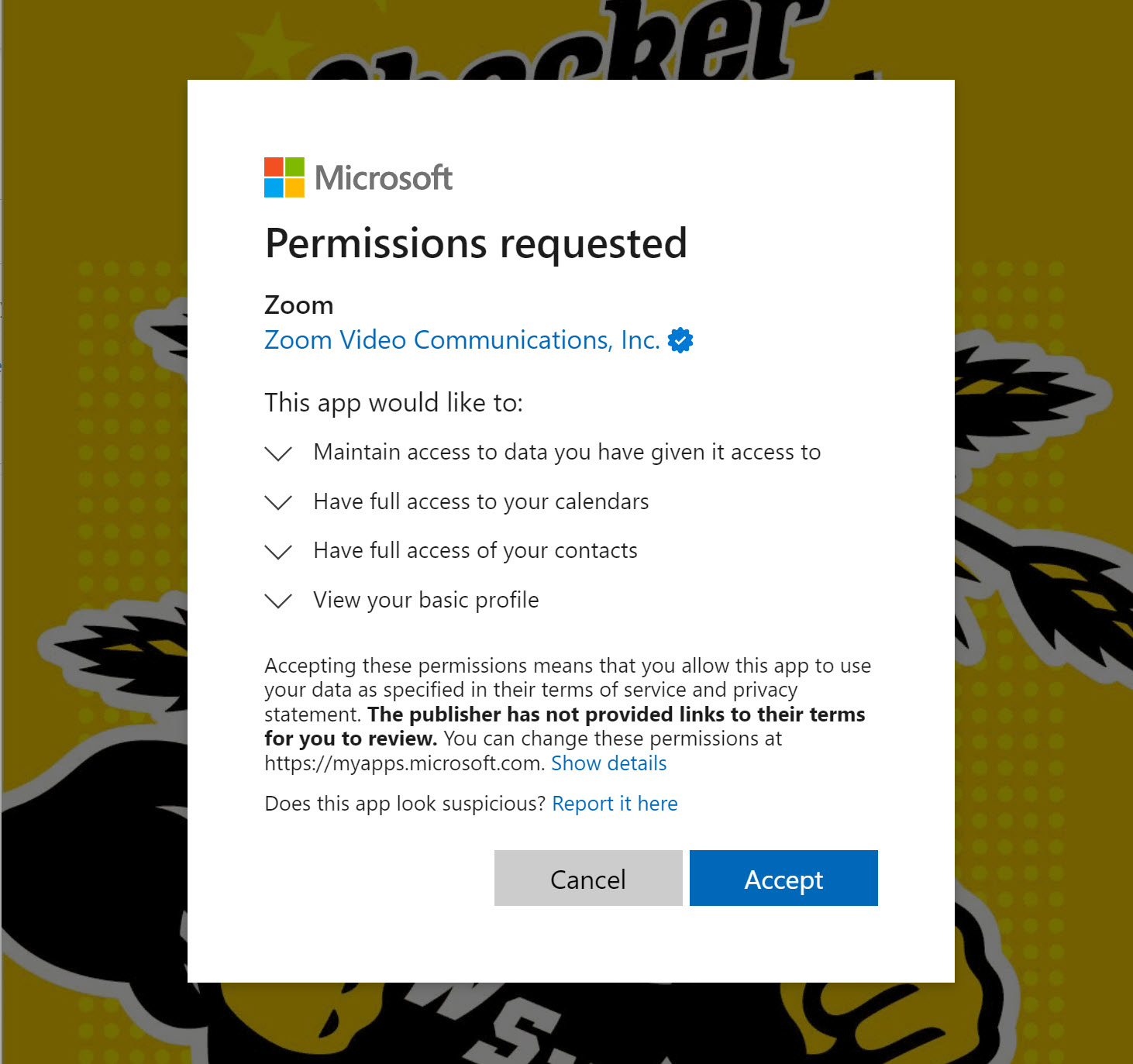 Once you have successfully logged in, your Zoom Meeting information will populate in the body of the Outlook Meeting window.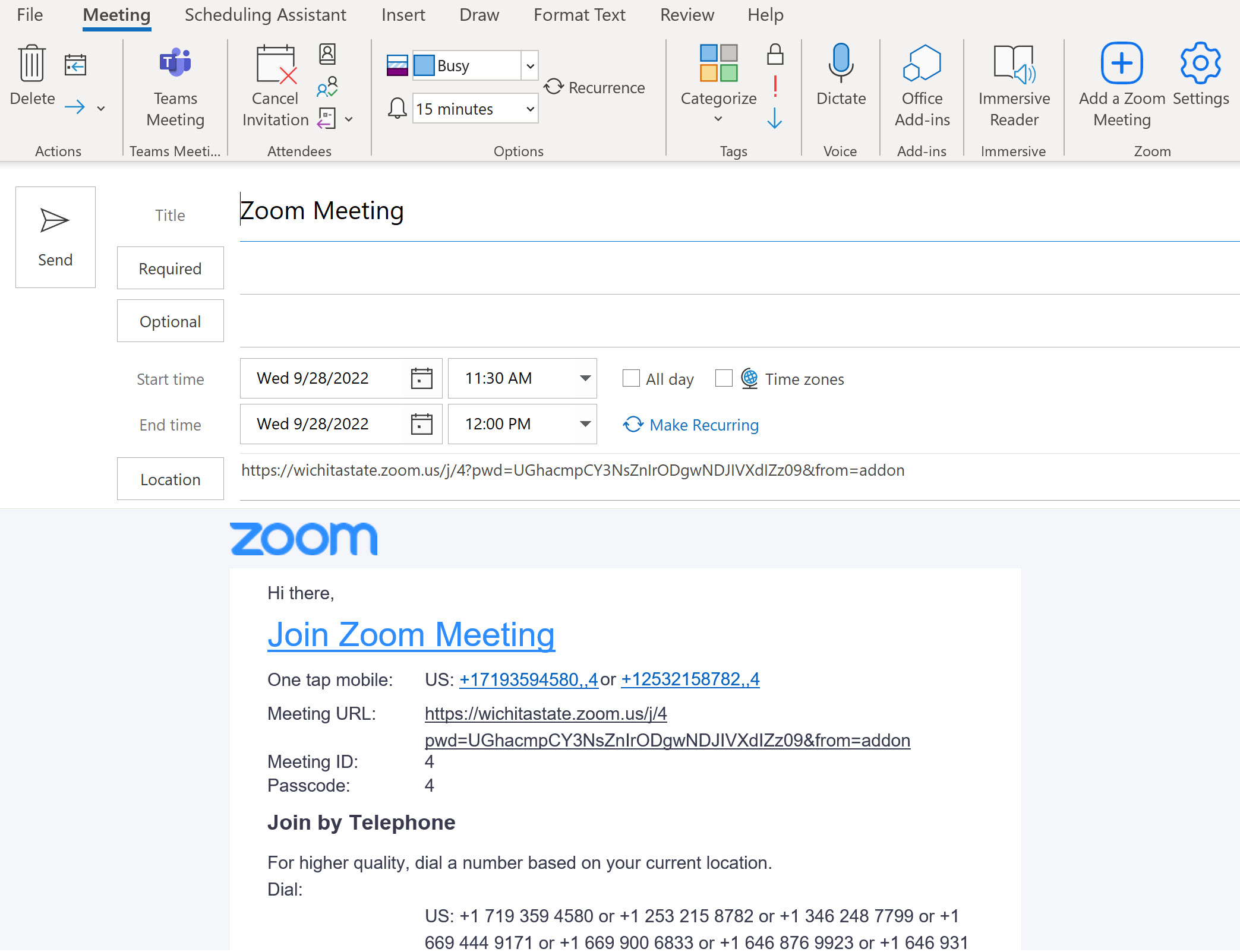 Finish adjusting your Outlook meeting attendee/invitee information and meeting invite title. When you are finished making adjustments, send the Outlook invite as normal.