Checking Your Captions in Panopto
The video Captions tab in your Video Settings window allows the creator to identify what captions have been created for the video session, to view the status of requested or uploaded captions, to order captions through the Cielo24 professional captioning service, and to upload or download caption files as needed.
To get started, locate your video in it's Panopto folder and click on the Settings button to open the Setting's window.

Next, click on the Captions tab at the left side of the window.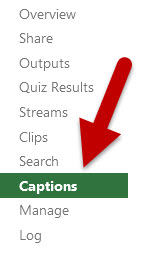 This tab will display what captions are available, the type of captions used, session length, and more.
You can also download the edited and unedited caption files using the links at the bottom of the caption information.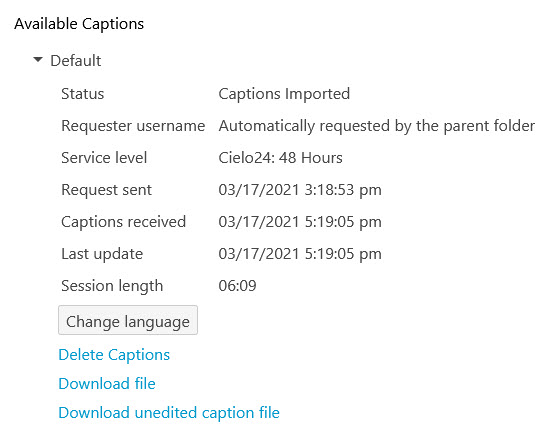 While you do have the ability to delete your captions from this settings area, it is recommended that you download a copy of the captions before you delete any caption files, in the event that you will need them at a later date.
For training on how to request Cielo24 professional captions for your Panopto videos, please review the Requesting Session Captions page.