Message from the Dean
End of Spring 2022
May 13, 2022
It's the season of commencement after a year of caution. What better time than now to turn to the musings of Henry David Thoreau and remember one of his central questions and admonitions: "What is a course of history or philosophy, or poetry, no matter how well selected, or the best society, or the most admirable routine of life, compared with the discipline of looking always at what is to be seen? Will you be a reader, a student merely, or a seer?"

Thoreau might well be asking what meaningful work you've done this year. Is either knowledge or experience enough on its own to make a difference? Ask yourselves these questions and let the answers come to you slowly as you "walk on into futurity," as Thoreau also urges us to do.

Warm congratulations to all university graduates and thank you to students graduating with Cohen Honors or department Honors distinction. You changed this campus community with your ideas and actions. Events in the years you've spent on this campus have ranged from wildfires, royal weddings, and the winter Olympics in 2018 to a worldwide pandemic and the first civilian spaceflight in 2021. Along the way, you worked in labs and in the library, in service in Oklahoma and around the country, in student government, in internships in Topeka, DC, NIAR, NetApp, and more.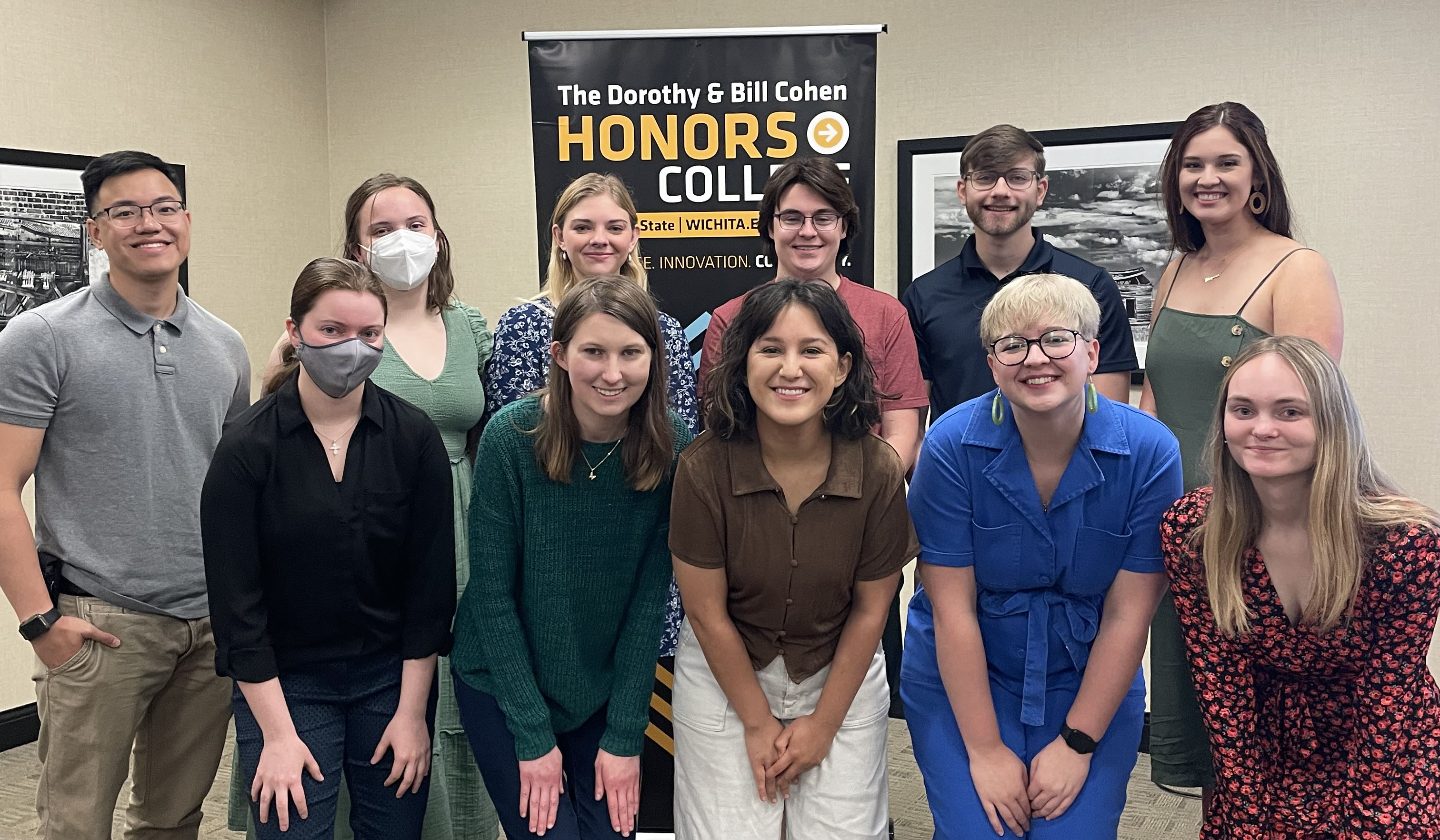 Thank you to students, faculty, and staff engaged in Honors - for moving us forward into futurity.
Kimberly Engber, Dean
The Dorothy and Bill Cohen Honors College