Honors Ambassadors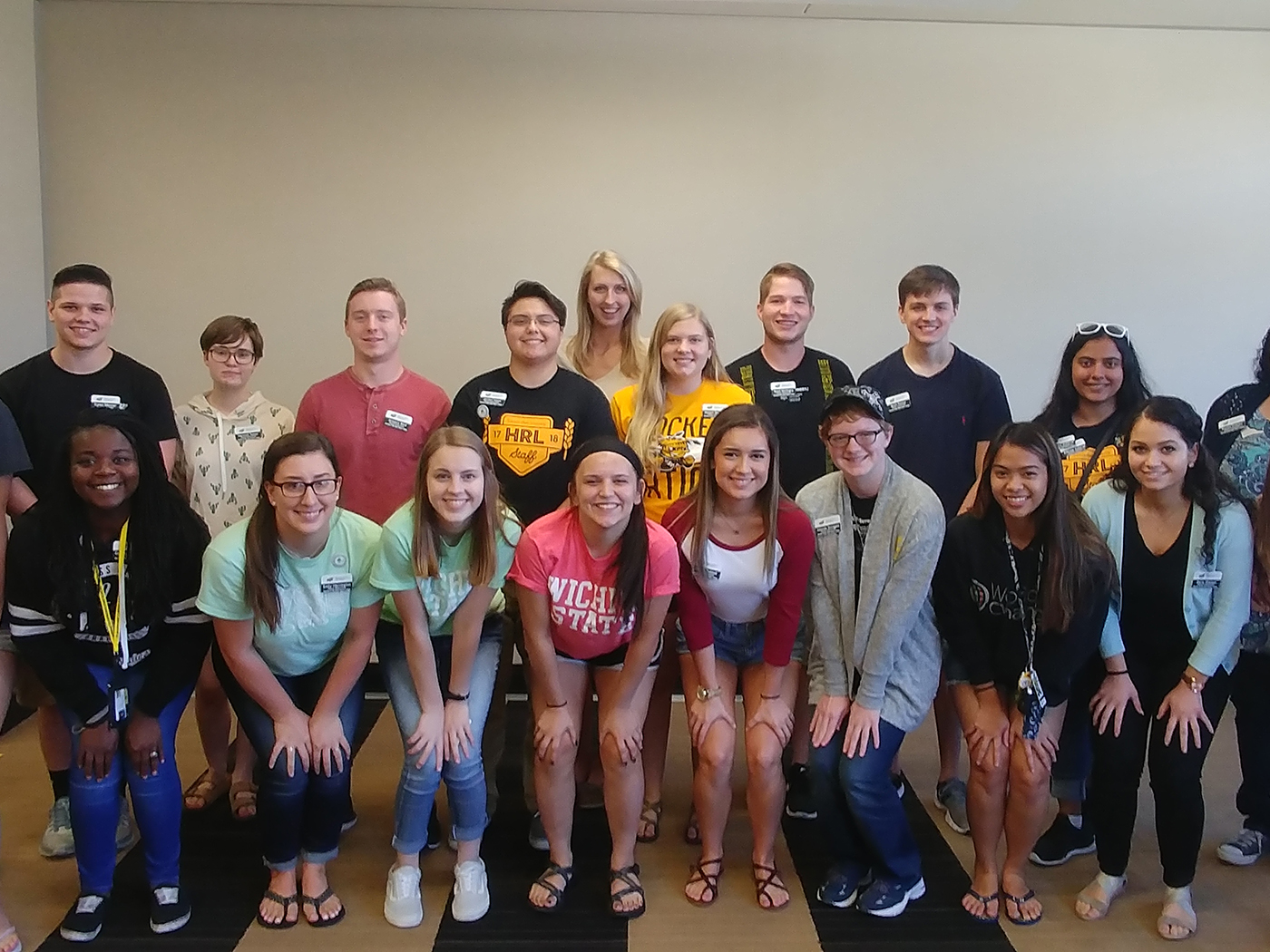 Who are the Honors Ambassadors?
Honors Ambassadors assist the Dorothy and Bill Cohen Honors College in the recruitment of future Honors students. Honors Ambassadors represent the Honors College at various events and activities across campus. They help the Honors College in a variety of ways including but not limited to:
Mingling with students and parents at programs
Serving on student panels
Hosting information tables
Providing their perspective on WSU and the Honors College
Attending events hosted by the Honors College
Honors Ambassadors have the ability to impact other students by sharing their personal stories and experiences. They have the opportunity to meet many current and prospective students while giving back to the Honors College and the WSU community. These experiences can enhance their Honors and collegiate experiences.
Honors Ambassadors volunteer about 10-15 hours per year.
Current Honors Ambassadors
Visit our Honors Ambassador directory to meet your ambassadors!
Benefits to being an Honors Ambassador
Impact the future of the Cohen Honors College and WSU by interacting with prospective students, current students, university faculty and staff, and alumni
Opportunities to network
Obtain experience in recruitment
Leadership development
Gain a greater understanding of the Cohen Honors College
Growth in communication skills
Become an Honors Ambassador
You must be accepted to the Cohen Honors College in order to apply to be an Honors Ambassador.
Interviews are held every May for new Honors Ambassadors, which begins with new member training in September. If selected, members are required to renew their membership after two years.
Any high school senior, transfer student or current student who has been admitted to the Cohen Honors College is encouraged to apply for membership.
The application form must be submitted no later than 5 p.m. Friday, April 26.
Applications will be reviewed the week of April 29 and interviews will be conducted the week of May 13 and 20. Skype and phone interviews will be offered if you are not able to come for an in-person interview. You will be notified as to whether or not you have been selected for an interview.
Ready to submit your application? Click here to access the application.
If you have questions, please contact Trish Gandu at trish.gandu@wichita.edu or (316) 978-6697.