Affordable Care Act (ACA) Considerations
The Patient Protection and Affordable Care Act referred to as ACA effects both current hires and newly hired employees.
Employees who average over 30 hours of work per week in a year period shall be offered employer sponsored health care; the same health care full-time employees are offered. (However the law does not require the employer to offer other benefits such as retirement, sick, vacation, etc.)
These rules apply to all employees of the university including students, graduate assistants, temporary employees, and lecturers.
When selecting an employee for hire, it is important to be aware of the hours worked prior to hire in the current position. If a person has already worked over 30 hours of work per week at WSU, or any state of Kansas agency, they may already have qualified for employer-sponsored health care. In some cases the cost of health care could be the responsibility of the hiring department.
Also, be aware of employees who work in more than one department. If the combined hours average more than 30 hours per week they will qualify for employer sponsored health care.
Special rules for educational organizations:
Educational institutions cannot penalize employees for breaks in service.
Therefore:
You must credit an average number of hours for the 'break' period up to 501 hours
This can exclude weeks not worked up to 26 weeks
For example: if an employee works Fall Semester and Spring Semester, but does not work Summer Semester, the weeks not worked in the Summer would not reduce the average weekly hours worked.
A week in which an employee does not work (summer, shut-down, between jobs) does not lower the average hours per week.
Any weeks where hours are worked will contribute to an employee's total average hours worked for the year.
WSU credits 2.5 hours per credit hour taught for adjunct faculty. Exceptions to this can be made. See WSU Policies and Procedures Manual, policy 5.15.
It is HR's suggested best practice to keep a combined total of hours between all positions below 30 hours of work per week. However business needs may dictate otherwise at certain times of the year. Please be aware of the average yearly total for the employee.
It is also HR's suggested best practice to hire an employee in a benefits eligible position if it is known the position will require more than an average of 30 hours per week for a significant period of time.
Departments are discouraged from manually tracking their employees weekly hours worked. Calculation are often inaccurate as it is difficult to account for the special educational ACA rules.
Departments can request and receive weekly reports from the Office of Human Resources.
The current standard measurement period (SMP) is October 15 to October 14.
For additional information regarding ACA, including figures for year to date hours worked please email Total.Rewards@wichita.edu.
---
Who to Contact:
Total Rewards Team
totalrewards@wichita.edu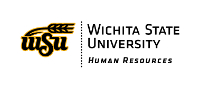 Reviewed: 12/08/17 JO
Revised: 03/27/2018