HR Best Practice
Creating a diverse workforce is an important step in providing a diverse environment for our students as well as ourselves. Diversity enriches the educational experience. We learn from those whose experiences, beliefs, and perspectives are different from our own. Diversity promotes personal growth and a healthy society as well as helps us function harmoniously with our community. Diversity challenges stereotyped preconceptions; it encourages critical thinking; and it helps students learn to communicate effectively with people of varied backgrounds. Diversity encourages students to become well rounded citizens in an increasingly complex and global society. It fosters mutual respect and teamwork.
Cautions:
Do not evaluate a candidate only on experience with diverse populations. Not all candidates have had the opportunity to work for an organization that is known for various ethnicities, genders, race, religion, etc. Your focus should be to determine if a candidate values diversity or has the competencies to work effectively with people who are unlike themselves. Do not make inferences based on where a person lived or worked in the past.
How to represent diversity on a PD or job posting:
Must deal effectively/appropriately with all races, nationalities, cultures, disabilities, ages, gender and sexual orientations.
Must be an advocate for diversity through hiring, retention and promotion practices
Must positively impact diversity in the workplace and community
Must support and promote diversity while teaching and interacting with students and staff
Must exhibit the skills necessary to work with a diverse staff and customer population
Suggested Screening and/or Interview Questions:
What have you done to further your knowledge/understanding of diversity?
Can you recall a time when you observed a co-worker who was unaccepting of others? What did you do?
What do you see as the most challenging aspects of an increasingly diverse academic community, and what steps have you taken to meet such challenges?
What measures have you taken to make someone feel comfortable in an environment that was obviously uncomfortable with his or her presence?
What role should diversity play in the workforce?
Tell me about a time you were guilty of stereotyping.
What does it mean for you to have a commitment to diversity? How have you demonstrated that commitment in the past, and how would you see yourself demonstrating it here? Suppose that you encounter a pervasive belief that diversity and excellence are somehow in conflict. How do you conceptualize the relationship between diversity and excellence? What kinds of leadership efforts would you undertake to encourage a commitment to excellence through diversity?
How would you work with people under your supervision to foster a climate receptive to diversity in the workforce, in the curriculum, in faculty/staff meetings?
Tell the committee about a time you successfully adapted to a culturally different environment?
Tell me about a time you struggled to work with someone who was different than you. How did it turn out?
How do you define diversity?
---
Who to Contact:
Talent Acquisition Team
employment@wichita.edu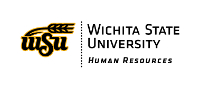 Reviewed: 08/18/2015 JW
Revised: 03/27/2018