Serving on a search committee should be an honor, never a surprise.
It is always a best practice to ask permission of anyone you want to include on a search committee before actually adding them. PeopleAdmin notifies the search chair(s), search committee member(s) and guest user(s) of their search responsibilities via email as soon as the job is posted.
---
Note:
Any search committee member who is unable to participate in the ranking of all applicants within a step in the search process will have to recuse themselves from all input on that step.
Search Chairs or Search Committee Members can be substituted, added or removed from the committee only by HR after the position is posted. An HR Recruiter Contact and extension is provided in each RTF. The Search Committee is comprised of at least one (1) Search Chair and one (1) or more Search Committee Members. The Search Chair will work closely with the Hiring Manager to conduct the search for an optimum outcome. Sometimes the Search Chair is the same person as the Hiring Manager. The Search Chair and Search Committee are designated when the request to fill (RTF) is composed by the Admin or Admin G. It is always a best practice to ask the Search Chair and Search Committee Members in advance if they are willing and able to serve before adding them to the RTF.
The Search Committee Member is responsible for:
Following the guidelines set by the Search Chair and Hiring Manager
Arranging your schedule to accommodate interviews
Providing constructive feedback to help determine the optimum hire
Keeping detailed records of candidate interactions
Remaining flexible to the needs of the committee
Because of system security, Guest Users cannot act as a Search Chair.
All instructions are based on general procedures. College/Department or Divisional direction should be followed when instructions differ.
---
Who to Contact:
Talent Acquisition Team
employment@wichita.edu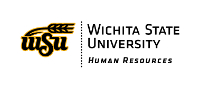 Reviewed: 03/30/2015 DC
Revised: 03/27/2018 DC